The winners and losers in 2019 Android updates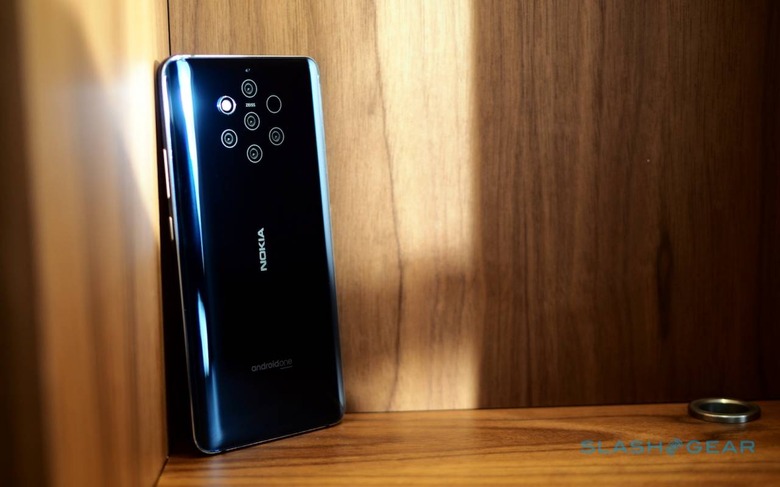 Nokia may not be the first name you think of for Android smartphones, but it leads the rankings for timely Android OS updates new research reveals. The company – now owned by HMD Global – has made Android Pie available to nearly 96-percent of its smartphones sold since Q3 2018.
It's been a longstanding – and often deserved – criticism of Android phone-makers that they seem more interested in selling new devices than they are at keeping existing customers up to date. That's frustrating from a feature point of view, of course, but also comes with some potentially significant security considerations.
After all, Google's efforts to make Android more secure and cut down on the potential damage that nefarious apps could wreak are all for naught if the OEM that makes your smartphone doesn't get around to releasing the newest OS version. Laggardly releases are one of the primary reasons users often choose to go with one of Google's own Pixel phones, which are invariably first in line for a new OS release. Still, the bulk of the sales are from companies like Samsung, LG, and others, and there a timely release can't always been counted on.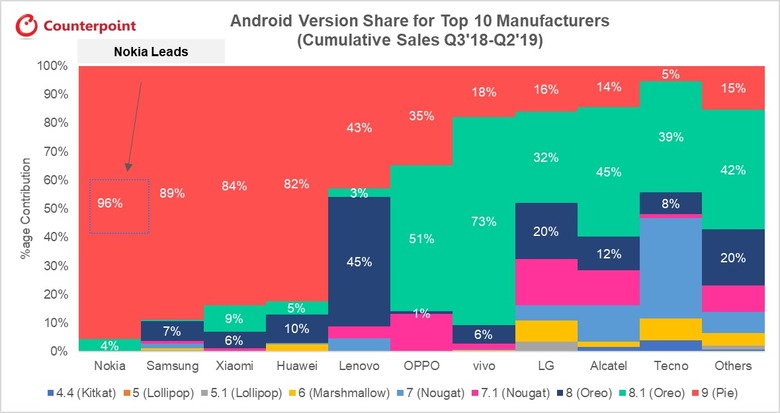 crunched the numbers and concluded that not every phone manufacturer shows the same sense of urgency to keep its customers up to date. Based on that, it concluded that Nokia is the unexpected king of Android updates.
"Among the top 10 smartphone makers, nearly 96% of Nokia smartphones, sold cumulatively since Q3 2018, are already running on Android Pie or have had an Android Pie update issued to them," Tarun Pathak, associate director at the firm, said of the research. "Samsung closely follows Nokia with 89% and Xiaomi with 84%."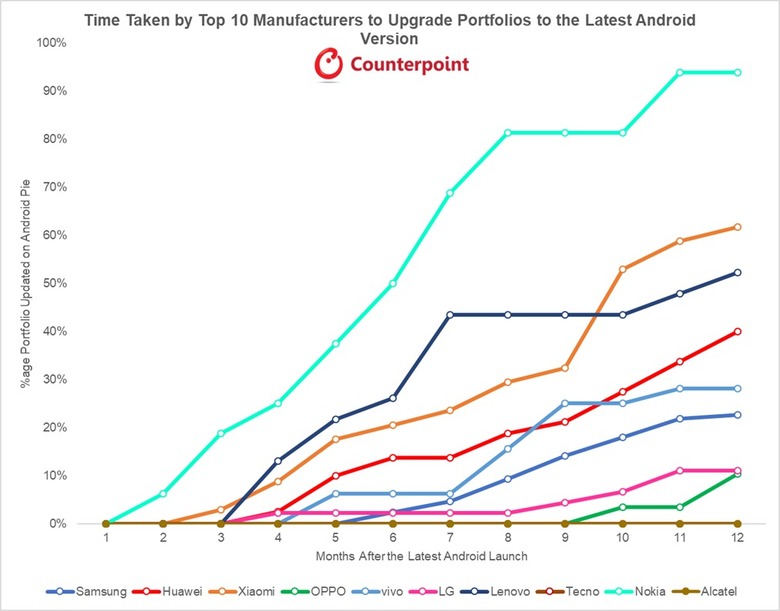 Timeline security updates are growing concern in particular, because of the general consumer trend toward keeping phones for longer. As smartphones get more expensive in general, users are holding onto them for greater periods, often bucking the traditional upgrade cycle of a new device every two years. Indeed, it's now nearly 30 months on average in the US and elsewhere, Counterpoint points out.
At the other end of the scale, LG and Alcatel are among those phone-makers dinged for their sluggish updates. Only 14-percent of Alcatel phones sold since Q3 2018 have Android Pie, and only 16-percent of LG devices from the same period. Indeed, after 12 months, only around 10-percent of LG smartphones had been updated to the latest Android version.
Of course, there'll soon be an opportunity for those laggards to redeem themselves. Google is
preparing to release Android 10
- the OS version formerly known as Android Q – giving phone-makers a chance to push out the very latest software to their loyal customers.