The Waterproof lamp looks a little spooky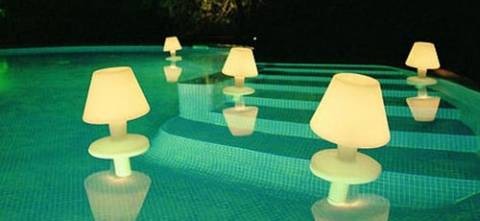 Looking forward to finally getting to use that pool that has been calling your name all winter? Well many that do enjoy swimming occasionally like to do so at night and this gadget called Waterproof is just the thing for that.
These lamps are rechargeable and float within your pool. The photo makes them look like something out of Alice in Wonderland. However, I'm fairly positive not even the Cheshire Cat would be able to afford these bad boys.
They are priced individually at $450. Frankly at that price you could probably get some custom lighting job from a professional.
Toss one of these lamps into your pool. No, really [via crave]