The Walking Dead Episodes 2-5 are 50% off today on Xbox Live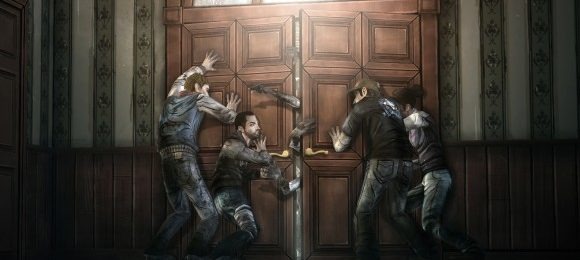 The Walking Dead, which won five awards at this year's Video Game Awards, is having a major sale for today only. Episode 1 is still completely free, as it's been for a couple days now, but episodes 2 through 5 are all 50% off each. This means you can get the entire series for just $10 through Xbox Live.
Microsoft's Larry Hryb (a.k.a. Major Nelson) announced the deal today. All five episodes normally cost 400 MS Points each ($5 each), meaning that you'd be paying $25 for the entire series if you were to pay full price, but for today only, Xbox Live is offering all five episodes for only 800 MS Points, or $10.
$10 is an amazing deal, considering that game took home top honors at the 2012 Video Game Awards, winning Game of the Year, Best Performance by a Human Female, Best Adapted Video Game, and Best Downloadable Game. The studio behind the award-winning game, Telltale Games, also won Studio of the Year.
It's not all sparkles and ribbons, though. The retail release of The Walking Dead ended up being plagued with freezing issues on the Xbox 360, making it practically unplayable. Telltale released a statement saying that the issue was only on 4GB Xbox 360 Slim consoles, but a handful of users were reporting the issue on other console versions as well. The developer is still looking into the issue, so if you're wanting to buy the game, we'd suggest opting for the downloadable version.