The very chic Portobello laptop bags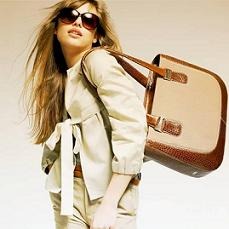 Portobello has come out with a few laptop bags that look great and aren't quite so obviously laptop bags. Instead they blend in well with the oversized purses that have become so popular.
The line has several different options, from the overly chic to the more relaxed styles, for those that don't really fit with the faux croc leather bags. The best part is the security that comes with having one of these bags.
Each one has a tracker ID tag, so if you lose it or it's taken you can easily find it again. The bags start at around $300 and go up from there. Luckily they have a line for both the UK and the US as well as other parts of the world. Their bags will fit both 13" and 15" laptops.
[via shinyshiny]