The Typewriter Waffle Iron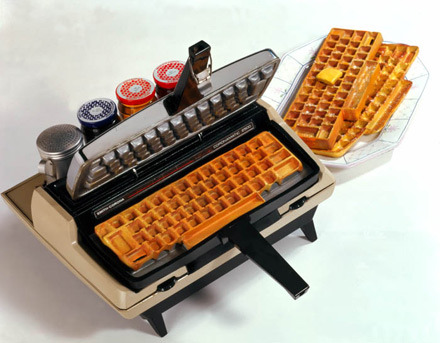 What is it with the geeky guys and having to create complicated gadgets for breakfast food? I guess they just need their handy gadgets first thing in the morning or they start having withdrawals. This particular gadget begins with an innocent typewriter.
Chris Dimino created this waffle iron from a typewriter as a part of a group exhibit for the School of Visual Arts. I know all these art exhibits are such a tease, you think they've created a really cool gadget then it turns out to be art.
I'm sure if it were a real product, it'd be pretty nifty to have lying around. Possibly as cool as the Titanium Spork; ok, not that cool.
The Keyboard Waffle Iron [via Gizmodo]