The TSA doesn't want to see you naked any more (just fondle you)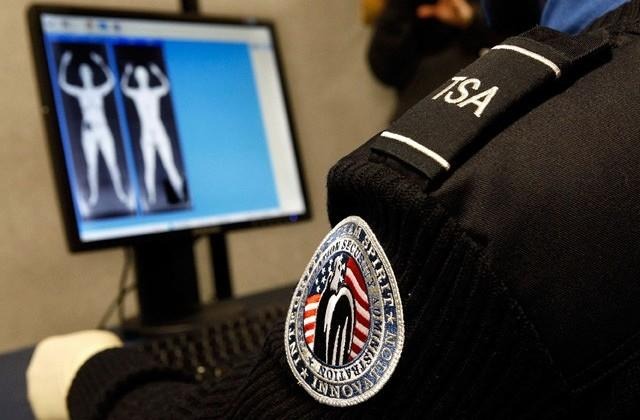 Controversial backscatter body scanners which could show "nude" images of airport travellers will be retired, the US Transportation Security Administration (TSA) has confirmed, after the manufacturer couldn't deliver privacy software swiftly enough. The 174 Rapiscan scanners in use across the US will be returned to the manufacturer, OSI Systems, Bloomberg reports, after "it became clear to TSA they would be unable to meet our timeline" on developing masking software that would obscure individual identities, a spokesperson for the agency confirmed.
Pressure to develop a software update that would prevent the images from the backscatter scanners from being personally identifiable to the travellers themselves came from the US Congress, after increasing complaints from privacy advocates and passengers. That resulted in a new contract back in August 2010, with the TSA demanding new software that preserved highlighting of potential weapons or other contraband, but did not overstep the mark on identification.
OSI Systems eventually revealed that it did not expect to have such a fix until 2014, despite rival suppliers to the TSA being able to meet the requirement in 2011. "As a result of that," assistant administrator for acquisitions Karen Shelton Waters said, "we terminated the contract for the convenience of the government."
The manufacturer will foot the bill – expected to amount to around $2.7m – for pulling the Rapiscan machines from airports and shifting them to other US government agencies (which have less stringent privacy demands). Still in operation, however, are other body scanning machines manufactured by L-3 Communications Holdings, which use a different technology and have had a privacy patch installed for several years.
Sixty of the L-3 scanners – which use millimeter-wave technology rather than X-rays – are in operation across US airports; the TSA also has contracts out with L-3 and two other providers for new models. Far more prevalent, of course, are the equally-controversial "enhanced pat-downs" introduced in late 2010, in which TSA agents investigate with their hands the groin, inner-thigh area, waistband, and other parts of the body. Exact details of the enhanced procedure are confidential, with the TSA citing security concerns.
In addition to the new scanners, the TSA apparently intends to broaden the existing PreCheck program, which trades personal information supplied in advance of travel for the potential for reduced checks while at the airport. However, the scheme only operates for domestic flights within the US, and only US citizens are eligible to register for membership.