The Traditional Tin iPod Case from Case Logic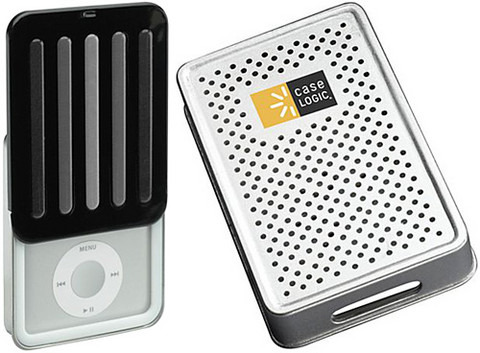 iPod owners anymore can find pretty much any type of case they'd like, to fit their needs and wants. Even if those wants are completely off the wall, of course, as I've recently learned that is usually only if you aren't searching for one. Then they all seem to magically disappear as soon as I'm in the market. If you like the metal look, Case Logic has a tin case that is definitely worth checking out.
I'm not sure how practical it is, in some ways it seems to defeat the purpose of having an iPod with a screen to let you know what song is playing. If you have to be constantly opening the case to see the screen, after a while it is going to become a nuisance. Then again if you aren't frequently checking it then it wouldn't be that bad.
The case has holes to give you access to the ports and features silicone lining. It is available for the iPod Nano and the iPod Classic in black and pink. The color is just on the lid and the back features a nice shiny silver. It is being sold for $29.99.
[via ohgizmo]