The Slow Glow Lamp powered by fat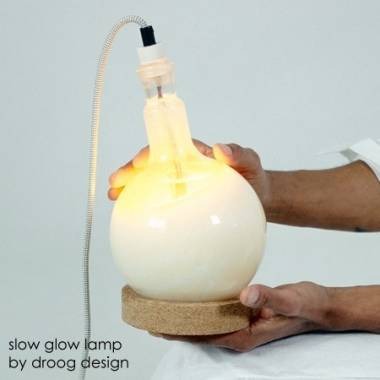 This is one lamp that is definitely not creepy in the least. The Slow Glow Lamp is by Next Architects for Droog Design is meant to be a statement towards Americans.
The lamp is supposed to represent the U.S.'s slightly fatty culture, hey in our defense not all of us are fat. Although going to the grocery store every week, I do see their point. The lamp slowly burns away all the fat, all the while growing brighter and brighter. Personally, I prefer a nice lamp that doesn't make some political statement. The may be simple minded but home décor and politics just don't mix.
To get yourself one of these glowing fat blobs it will cost you $436. What better way to insult all of your American overweight friends in style?
Snow Glow Lamp: Powered By Fat [via uber review]