The slightly unpractical Rolleiflex Digital Camera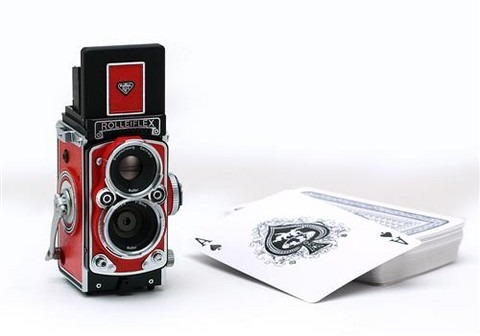 For any camera lovers that appreciate the classic and slightly more antique cameras might enjoy this new gadget. The best of both worlds, designed to look like the Rolleriflex 2.8F, but comes packed full of modern technology.
For anyone who is unfamiliar with this style of camera, you hold it at about your chest and just look down into the lens and take the picture. Everything is automatic, except the crank which is used to "prepare" the camera for the next shot (whatever that means).
It stands 3in high and the viewfinder is a 1.1 inch TFT and it takes miniSD cards. The unfortunate new is that it is only 3mp, making for a fairly mediocre camera (at least when it comes to the hardware). The press release also states that "It's not intended to be a full-featured digital camera". It is meant to be more of a conversation piece, it is being sold for $400. All that aside, I still would love to own one, then again I'm a gadget addict.
[via gadgettastic]