The slightly eccentric Gregory iPhone Cozy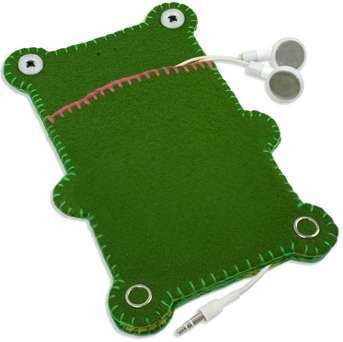 Although this latest iPhone/iPod case may appear to be something you'd pick up at the local craft show, this cute little frog is actually being mass produced. This isn't exactly a chic case to have around, but you have to admit, it is kind of cute.
Since it is just a little slip cover you could use it for the smaller iPods, but the iPod Touch and iPhone are going to be the sizes that fit the best. You would also always have your earbuds nicely tucked away in his mouth too for a bit of extra convenience.
Then when in use, just slip them out of his mouth. The Gregory iPhone cozy features button eyes and little snaps at his feet, he is being sold for $25.
[via pocketlint]