The Skateboard Speaker Shelf for your iPod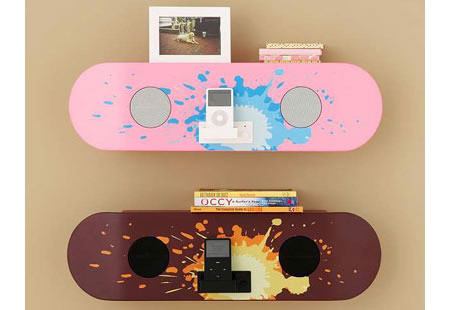 This cute little iPod shelf would be great for high school and college students alike, especially ones that need to utilize wall space. Instead of using up precious desk space, snag one of these that will not only hold up your books but play your tunes as well.
Everyone has their own way they prefer to listen to their iPod, I usually just hook it up to my computer, so I don't see much use for something like this for me. However, I understand that there are rooms that could use a spare set of speakers to keep your tunes going throughout the house.
The 2x3" speakers are built into the front with a dock in the middle that is compatible with most iPods. The shelf itself measures 29 x 5.5 x 8 and is being sold for $129.
[via gizmodiva]