The Simpsons voice actor Harry Shearer returning to show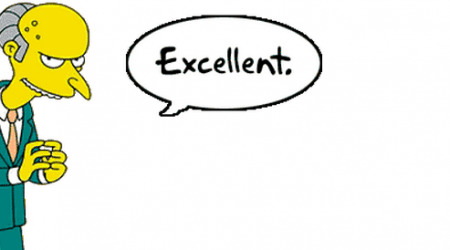 In mid-May some sad news for The Simpsons fans was announced: Harry Shearer, the voice actor behind several of the shows' regulars like Mr. Burns and Principal Skinner, was leaving. This left fans in a state of limbo — with Shearer gone the show couldn't continue the way it was, at least not without a replacement who would be tasked with filling very big shoes. It hasn't been known whether the series would continue on, but goods news lies at the end of it all: it seems Harry Shearer will be returning.
The news comes from Entertainment Weekly, which is reporting that after seven weeks of nail-biting uncertainty it has heard from sources that Harry Shearer will be returning to the show. He has done so with the same contract that the other major voice actors on the show are under, says EW.
The contracts are said to span four seasons at a time, and rumor has it their value exceeds $300,000 per episode. So far The Simpsons has been renewed for its 27th and 28th seasons. It isn't clear whether these latest contracts offer any more leniency to meets Shearer's wants.
In May Shearer had indicated that a lack of freedom for other creative efforts was behind his decision to part ways with The Simpsons. The decision came at a time that proved difficult for the show's makers. Keeping in line with the schedule, production for the next season went on without him, but the makers promise that his brief absence isn't going to have any big effect on the new upcoming episodes arriving in September.
SOURCE: Entertainment Weekly