The simple Smart Home: Where to start
Controlling lights, appliances, and keeping an eye on home security has never been easier, but as smart home technology proliferates, picking the best place to start can be tough. I've been upgrading my apartment for the past few years, now, and I know that the first step needn't be too risky, however. Since home automation can be intimidating, I'm going to focus on products that require the minimum of installation effort. I'm a big fan of non-permanent options: it makes a lot of sense if you're renting, but it also gives you flexibility to change things up as you get used to your newly-smart home.
I've also made sure that my suggestions will all carry forward and work with many of the more capable home automation systems, in case you later decide on a more complex setup.
Lights
The world of connected bulbs is growing, but my go-to remains Philips' hue. From the original color-changing bulbs in a single style and fitting, the hue range has grown to support various socket types and more affordable white-only options.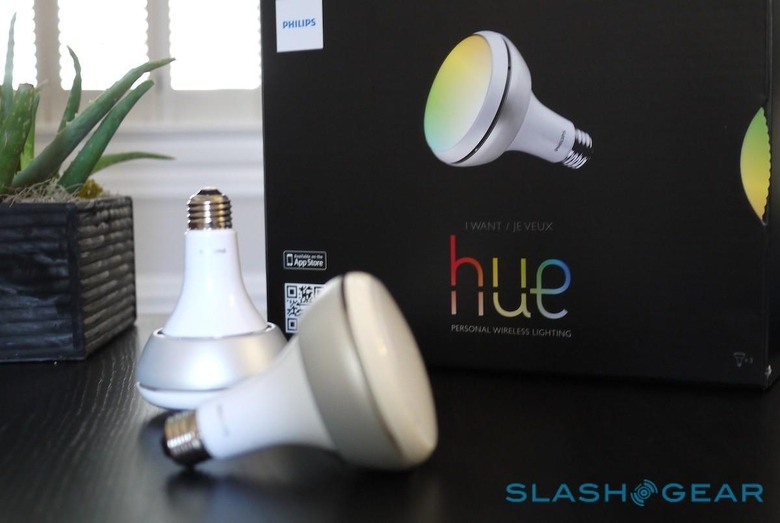 [amazon B00ME9CDQE] Easiest way to get going is the hue lux starter kit ($79.97). That comes with everything you need to upgrade two lamps or fixtures over to remote-control. The bulbs themselves are 60W-equivalent 9W LEDs, which can be turned on and off as well as controlled for brightness from afar.
Installation is simple, involving plugging the base station into a spare socket on your router, and then unscrewing any existing bulbs you want to switch over to hue bulbs. hue has apps for iPhone, iPad, and Android phones and tablets, and it'll work with your Apple Watch too.
[amazon B00HNLQQFC] If you're looking to go a little further, or really embrace the hue lifestyle, then the color hue bulbs are a great upgrade. The BR30 starter pack ($199.97), for instance, converts three downlights, ideal for a kitchen or hallway.
Whichever kit you buy, you can add further bulbs individually, since a single hue hub supports up to 50.
Camera
Rivals have come and gone, but Dropcam's monitoring cameras remain arguably the easiest way to keep an eye on your home, garage, or office while you're away.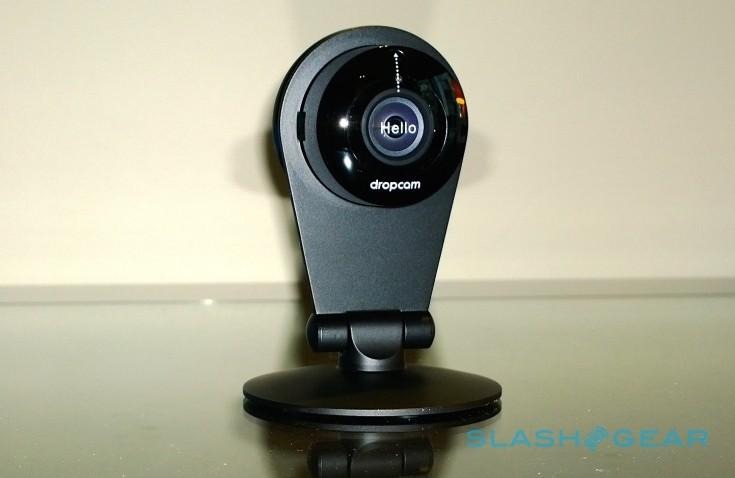 [amazon B00F9FCW7K] There are two main reasons they're my first pick. Not to be sniffed at is the ease of setup: plug the Dropcam Pro ($199.99) into the supplied AC adapter via the conveniently long USB cable, angle it on its weighted, adjustable stand, and then you can be up and running through either your browser or the mobile app for iOS and Android within a minute or two.
Then there's the quality. 720p HD video, IR lighting to leave rooms visible even when it's nighttime, and the ability to both listen to what's going on as well as speak to people through the built-in speaker.
Action
Whether it's a dehumidifier in the basement, an air-con unit in the bedroom, or your coffee pot on the kitchen counter, sometimes it's useful to be able to turn things on or off without having to be within reach of a power switch.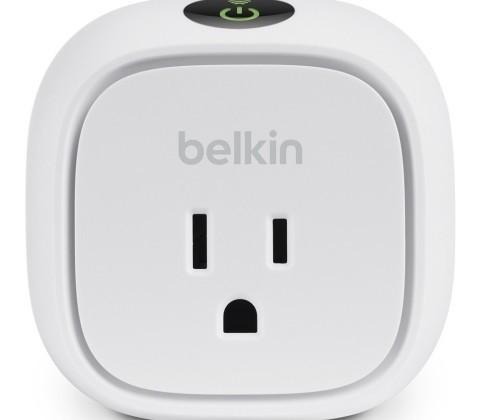 [amazon B00BB2MMNE] Belkin's WeMo Switch ($43.54) allows you to do just that, plugging in-between the regular outlet and your device. Installation basically boils down to registering the WiFi-connected Switch to the Belkin app for iOS and Android, at which point you can control anything plugged in from either elsewhere in the home or while you're away.
I like Belkin's switches because there's also a manual control on the box itself, since you don't want to have to load an app if you're standing right next to it, and because of the options for things like timer schedules, geofencing to control power depending on when you're home or away, and even more complex rules so that lights don't necessarily come on if it's daylight outside.
[amazon B00EOEDJ9W] A few dollars more gets Belkin's WeMo Insight Switch ($51.99). It does the same as the regular model, but adds energy use of whatever's plugged in. So, you can figure out just how much juice your space heater is drinking, but you can also get alerts based on power consumption: a reminder to take the clothes out of the dryer when its cycle is done, for instance.
Wrap-Up
Getting started with the smart home needn't be intimidating, though any of the options above will form a great basis for a more complex – and more capable – automation system.
Best of all, since none of them require permanent installation, you can test them out in different positions or rooms to see where you get the most use from them.
More ambitions in the smart home? Don't worry – I'll have suggestions for you, too, very soon.