The RZA interview: Boombotix and the future of physical-format music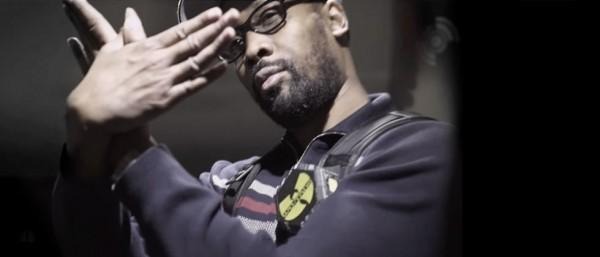 This week SlashGear caught up with the music producer and artist Robert Diggs, also known to you as the RZA of the Wu-Tang clan. This season RZA takes a new role as a guide for content strategy with portable audio equipment leader Boombotix. He's the new "Head Abbot", a take on his role as The Abbot with legendary hip hop group the Wu-Tang Clan. While other legends in the music industry turn to streaming services to claim a spot in the next wave, RZA turns to the fans. To you. "To put music back in your hands."
Some time ago, Boombotix VP of marketing Mustafa Shaikh and Boombotix CEO Lief Storer first spoke with RZA about licensing the iconic "W" Wu-Tang logo for a speaker. After hearing and feeling the quality of the speaker, RZA presented a heavier idea.
That idea took flight as the first Wu-Tang Boombotix REX, a limited edition speaker with unreleased Wu-Tang tracks of music inside.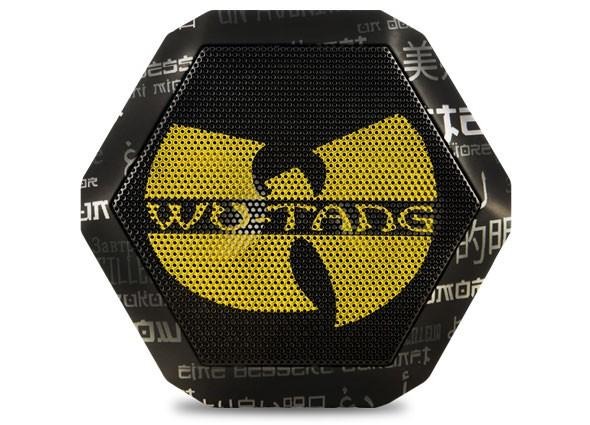 This speaker would come loaded with tracks from the Wu-Tang album A Better Tomorrow weeks before its official store date.
This model sold out quickly. This was in late 2014.
In early 2015, RZA and the Boombotix team were in talks to sign a partnership, to bring RZA aboard as a signed team member, complete with title and equity in the company.
"For me, I wanted to find a way to cross pollinate the electronic world with the music world, instead of them being separate, and I think that's what we're doing here," said the RZA. "So we cross-pollinate, and you listen and stick it in your phone, no we have an all in one package."
"We are actually reinventing the delivery of music."
"You know when you used to buy a record or a CD, and you appreciate the physicality of it, you still needed something else to listen to it. But when Bluetooth speakers came out, with standalone units, you know, we are actually reinventing the delivery of music."
"That's the main thing with me getting involved is to get the music back in the customer's hands. I thought about this with headphones at first, but we never got that far, and with the Bluetooth speaker it's more practical and shareable."
RZA's known for his creative roles in producing albums, acting, and
as well. The difference – the way one goes about being these many types of creative entity – is one of inspiration, something that's very exciting.
"Seeing some of these technical ideas come to light... is just as exciting as making a film or an album."
"The creative process is different because it's not something that is just audio and visual, it's also technical," said RZA. "As an idea, that sounds logical, but it may not be technically able to achieve it."
"But seeing some of these technical ideas come to light over time and knowing that others might come to light as we develop other products is just as exciting as making a film or an album, because you're creating something that's new to the world and very artistic at the same time."
Working with a new form of release, like music delivered on a speaker, is not so much a radical departure from release vehicles of the past. Instead, RZA said, the Boombotix delivery of tracks on a speaker is "just another medium to get music back in a physical product."
"It's different than having an album playing in the headphones," said RZA, "but with this speaker, someone hits play and immediately them and they friends can enjoy the artist's work."
"Physical, like anything physical, it's there, it's on your person."
"If we got to a situation where Spotify or something had trouble with transmission, you can't get that music."
"If you're hiking up in the mountains or something and you don't have signal, you don't have that music. But having a physical speaker, that's always better."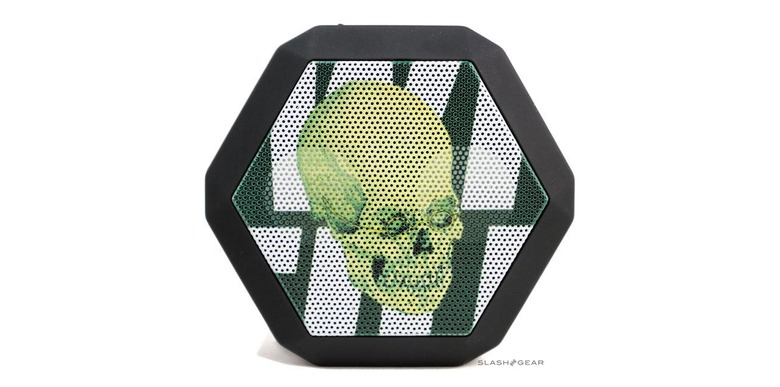 Above you'll see a customized Boombotix REX. This is one of several ways music fans are able to acquire the speaker from the company – any way they like.
Right now the 2nd exclusive edition of the Wu-Tang Boombotix Rex is available from Boombotix online and in a number of speaker shops and skateboard shops around the world. Soon Boombotix will release a Greateful Dead-branded speaker with unreleased music in the same fashion as the Wu-Tang Boombotix REX.
Later this year, Boombotix and the RZA will release a speaker with the likeness and songs from RZA's real-life cousin and original member of the Wu-Tang Clan: the Ol' Dirty Bastard.
Stick around as RZA continues to collaborate with Boombotix and additional artist-driven products are pushed in the near future. We'll be following the story through our
and on down
.