The Rolls-Royce Black Badge Wraith is peak selfie-magnet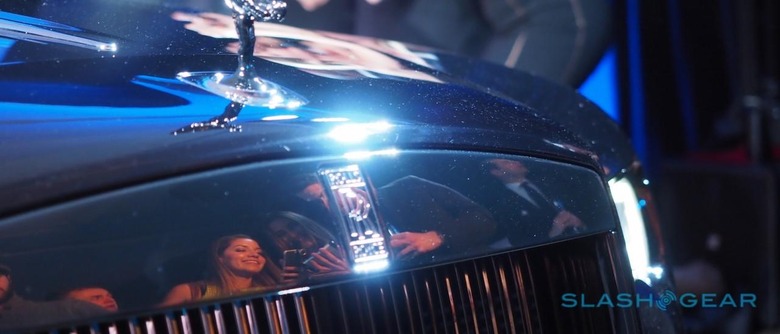 You might think that a regular Rolls-Royce would be the pinnacle of crowd-pleasing, but you'd be wrong. For that, you need to look to the automaker's newest designer label, Black Badge, and the epitome of selfie motivation, the Rolls-Royce Black Badge Wraith.
Black Badge is, if you listen to Rolls-Royce, "a statement for those who dare to be different." For the rest of us, it's a limited edition of moody, modified cars that shed a little of the Rolls-Royce fussiness in favor of nightclubs and bar openings.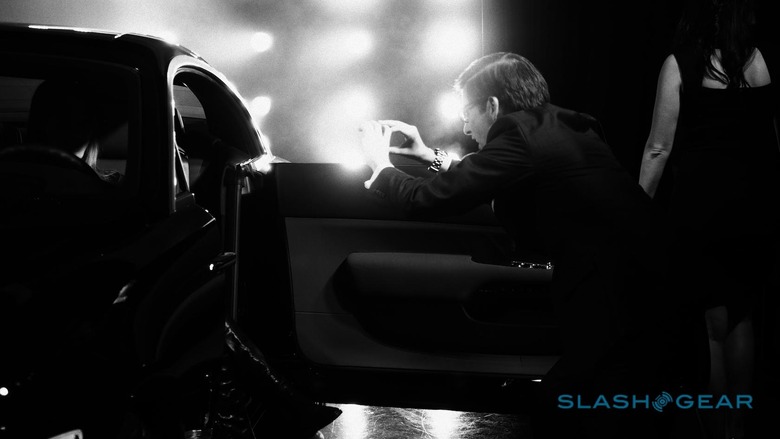 In short, this is the Wraith you'd expect Angel from Buffy to be driving, had he been sensible and put his money into long-term bonds rather than gone around trying not to bite necks.
It's also a guaranteed selfie-magnet. Rolls-Royce brought the Black Badge Wraith along to its pre-NYIAS 2016 party in New York City, and the car was jam packed all evening with revelers keen to be snapped and Snapchatted inside its plush, leather-lined interior.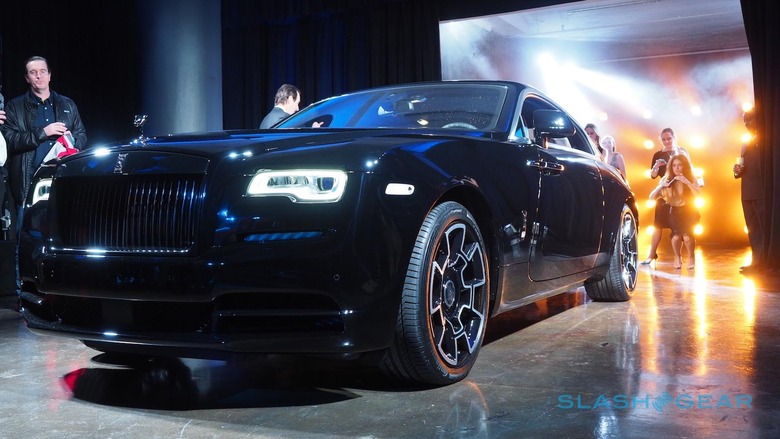 To be fair, I can see the appeal. Traditionally, Rolls-Royce has always been the somewhat fussy, prepossessed car out of the Rolls/Bentley duo. The Bentley Boys got to be dashing gentlemen race drivers, whereas their counterparts in the more stately Rolls-Royce cars frequented boardrooms and golf courses instead.
Black Badge reclaims some of that attitude. Even the famed Spirit of Ecstasy has had a makeover, getting a smoky finish atop of new, darkened chrome grille.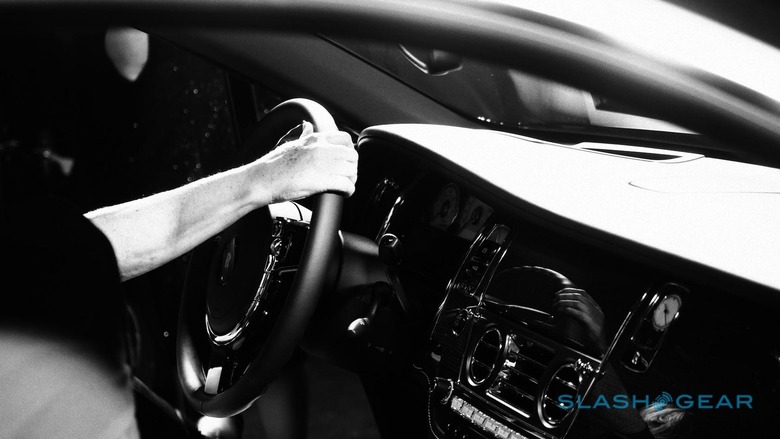 Black paint is, unsurprisingly, standard, picked out with carbon fiber detailing. The automaker's double-R badge, usually black on silver, is inverted to silver on black.
The wheels are 22 layers of carbon fiber, individually laid in three axes, then folded at the outer edges for a total of 44 layers, before being bonded to a 3D forged aluminum hub.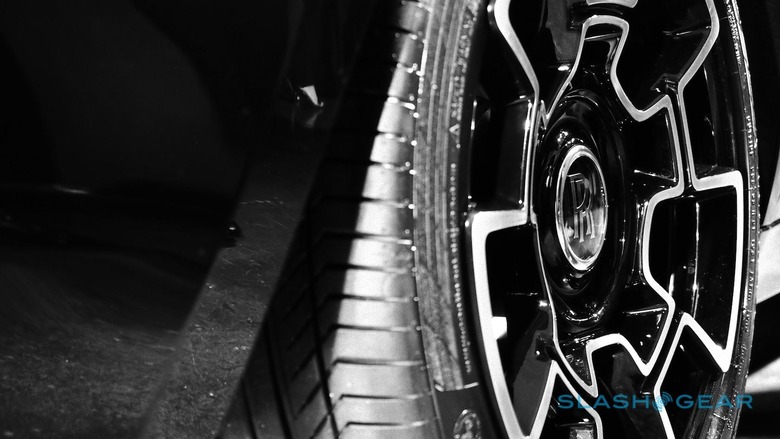 Inside, aluminum-threaded carbon fiber covers the dashboard, complete with six coats of lacquer finished by hand. Physical vapor deposition is used to darken the air vents to match the exterior chromework, while the leather seats get an "Unlimited" infinity logo.
Up above, the headlining is picked out in thousands of LED stars.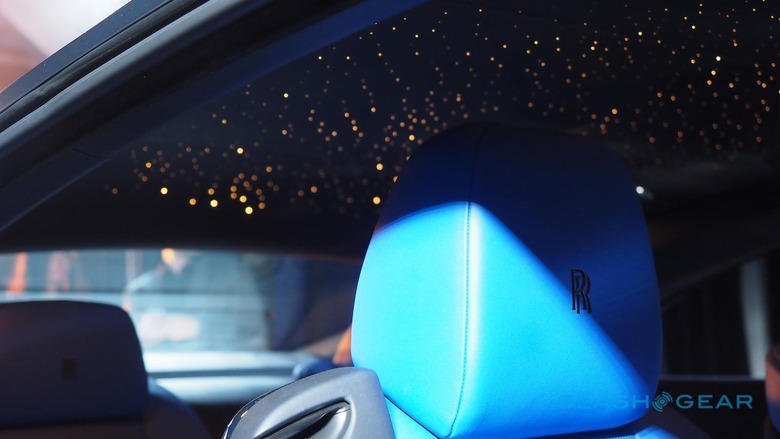 It's not all show, either. Rolls-Royce says that the driving dynamics of its Black Badge cars are more in-tune with keen drivers, having coaxed a little more power out of the 6.6 liter V12 engine – now delivering 623 HP and 627 lb-ft. of torque – and matched to a speedier-shifting 8-speed auto transmission which holds lower gears longer.
The air suspension is completely new, the driveshafts replaced, and the steering is speed-sensitive. Meanwhile, the brakes are an inch larger on the front wheels to bring the whole thing to a halt again.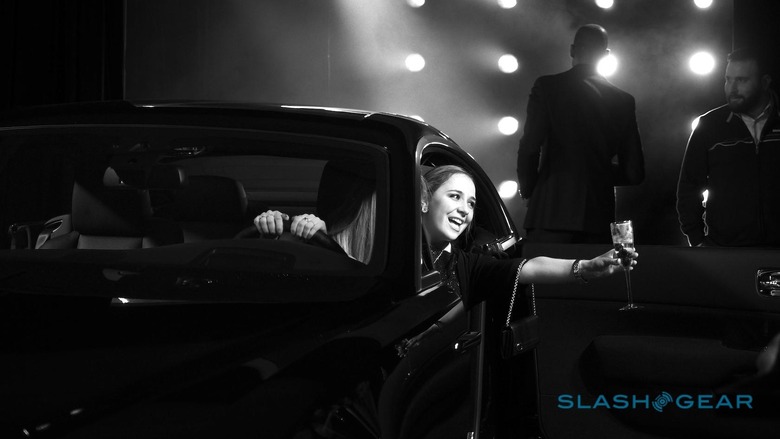 That's important, after all, because the last thing you'd want to miss is a good photo opportunity.