The retro Wooden Radio Clock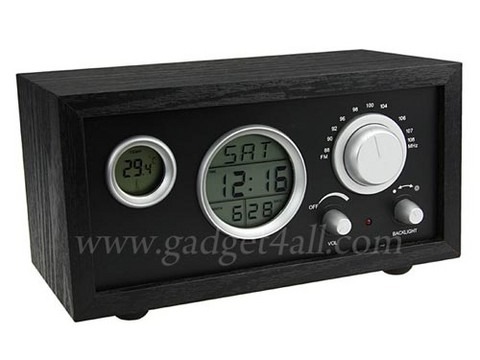 This little clock is meant to look retro, but honestly the wood design looks like it was made out of plywood with some fake wood paneling tossed on top. However, the seller Gadget4all isn't exactly known for their chic designs.
They are known for cheap little gadgets and a lot of times, random novelty gadgets. Which is where this gadget fits in, the specs are pretty dull, nothing exciting to speak of.
I mean, it is a radio clock, it has all the usual perks, like a backlight, alarm, displays date and time. It is 7" long and is being sold for $27. Frankly if you're looking for a cool clock, their Puzzle Clock is only a couple bucks more and it's actually interesting.
[via geekygadgets]