The Prodigy front man Keith Flint dies in England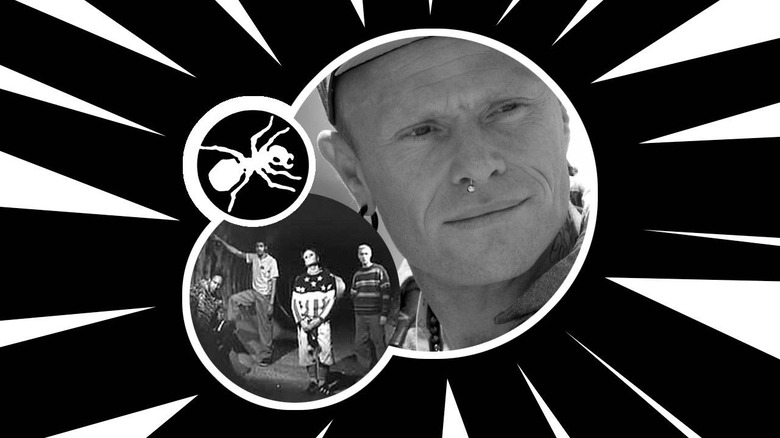 Keith Flint died over the weekend of an apparent suicide after delivering decades of high-powered music all around the world. This fellow and two bandmates formed The Prodigy, a dance-born music group that became prominent with the album Music For The Jilted Generation, which featured Flint on vocals for the Firestarter. "I can't believe I'm saying this but our brother Keith took his own life over the weekend," said bandmate Liam Howlett. "I'm shell-shocked... angry, confused and heartbroken."
"It is with deepest shock and sadness," said an official statement from the band, "that we can confirm the death of our brother and best friend Keith Flint. A true pioneer, innovator and legend. He will be forever missed." The band also asked that Flint and all those concerned's privacy be respected at this rough time.
We are so saddened to hear about the passing of Keith Flint. He's played here so many times with the Prodigy and was booked for 2019. What an incredible frontman. Here's a clip from '97 when they were the first dance band to headline Glastonbury – a huge, unforgettable moment. pic.twitter.com/9fxKBonfVa

— Emily Eavis (@emilyeavis) March 4, 2019
Below you'll see a collection of short messages from Twitter from a wide variety of musicians and affiliates. Ed Simmons, for example, is one half of the group The Chemical Brothers, while Jo Whiley is a DJ for BBC Radio 2.
I am at a loss for words to describe how I feel at this moment. I suppose I feel like I did when I first heard that The Beastie Boys' Adam Yauch died in 2012. Though even there, I and we knew he had cancer. But the thump I felt when I first read the words – it's the same.
I didn't know Flint on any sort of personal level, I didn't follow along with anything he did outside the music. Based on what I'm seeing in these miniature tributes, I can only assume he was a sweet fellow. It was the music that really shook me as a young adult. The Prodigy put a soundtrack to my transformation from a shy, introverted child into a man with confidence and fervor for life.
The only good news in this is the public knowledge of his pub in the village of Pleshey, near his home in Essex. This pub goes by the name The Leather Bottle, and inside was a key memory as recorded by FHM in May of 2015 in the UK.
"We've got an open fire, and I've got about 60 quid in a pint pot on the mantelpiece because every time I light it, the Firestarter jokes come out, and boom," said Flint. "I'm like, that's very funny, you owe me a pound. The money goes in and then off to charity."