The one where we track Friends reunion show clues: The Last Supper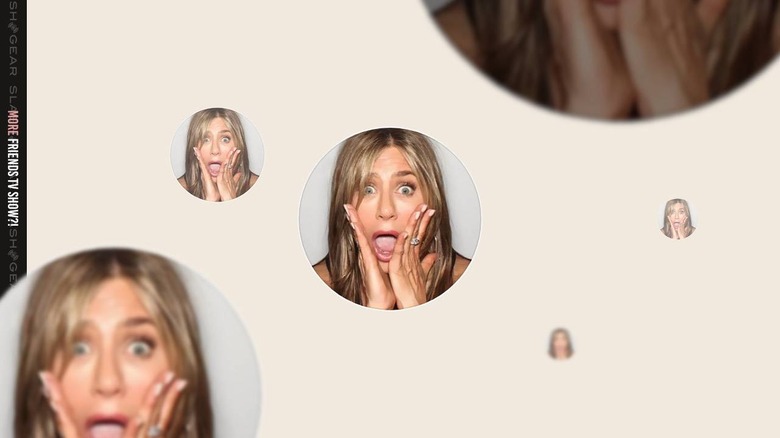 The release of the Friends reunion show will quite likely appear first on HBO Max. This television special is a long time coming, according to reports, and is nearly at a point at which all the original stars are onboard... for at least one episode. This special is reportedly ready to roll with Jennifer Aniston, Courteney Cox, Lisa Kudrow, David Schwimmer, Matt LeBlanc, and Matthew Perry.
Reported this week by Deadline, the entirety of the cash shelled out for the special specifically for talent is in the $20 million range. It would seem that the stars are getting paid $3 million to $4 million USD for the one-hour special made specifically for HBO Max.
This special episode would allow the HBO Max streaming service to launch with a bang. They've already got an exclusive on the entirety of the original Friends TV show – now they'll have something new, too. Also reported: co-creators/executive producers Marta Kauffman and David Crane may be involved. This might come as a shock to those who follow Kauffman and Crane with some regularity.
Things may have changed since Kauffman and Crane appeared during a Friends 25th anniversary panel at Tribeca TV Festival in September of 2019. "We will not be doing a reunion show, we will not be doing a reboot," said Kauffman. Crane said, "We did the show we wanted to do. We got it right, and we put a bow on it." Seemed pretty cut and dry at the time... but you never know.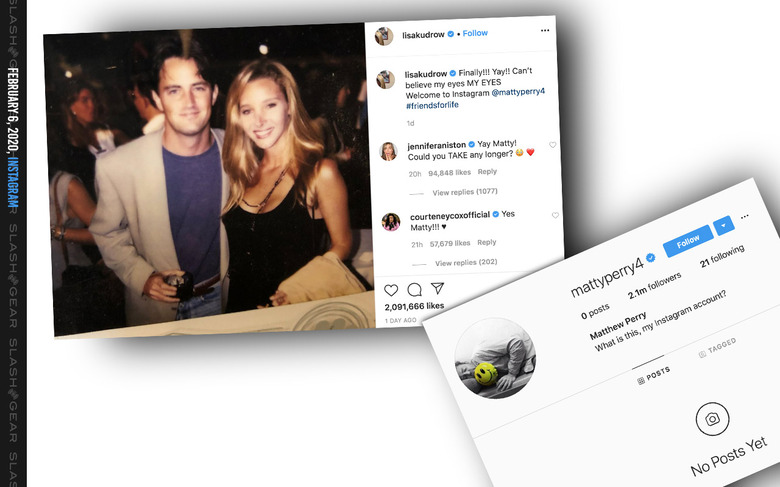 If we take note of a couple events on Instagram this week, it would seem that SOMETHING Friends-related is about to happen. After announcing that "big news" was about to happen (on Twitter), Matthew Perry joined Instagram for the first time, just this week. At the point at which this article is set to publish, Perry has zero Instagram posts, is following 21 other accounts, and has 2.1-MILLION followers.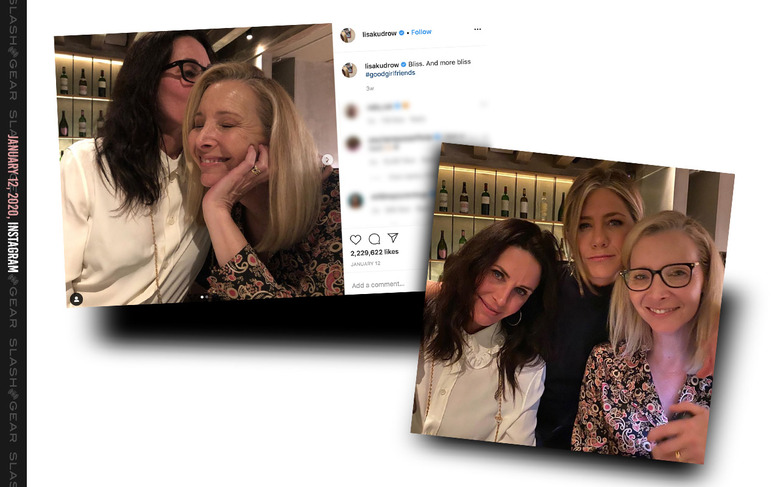 Jennifer Anniston joined Instagram for the first time in October of 2019. Her first post was Friends related, she's following 293 accounts, she's got 23 posts total, and she's got 27-MILLION followers. The rest of the six actors are also on Instagram, but joined several years ago – the last two appearing within the last several months could be unrelated coincidence... but is it?
Three weeks ago (January 12, 2020) Lisa Kudrow posted an image captured at a wine bar – or what looks like a wine bar – with Courtney Cox. Jennifer Anniston also posted an image on that same day, January 12, at what's clearly that same location, with the Kudrow and Cox.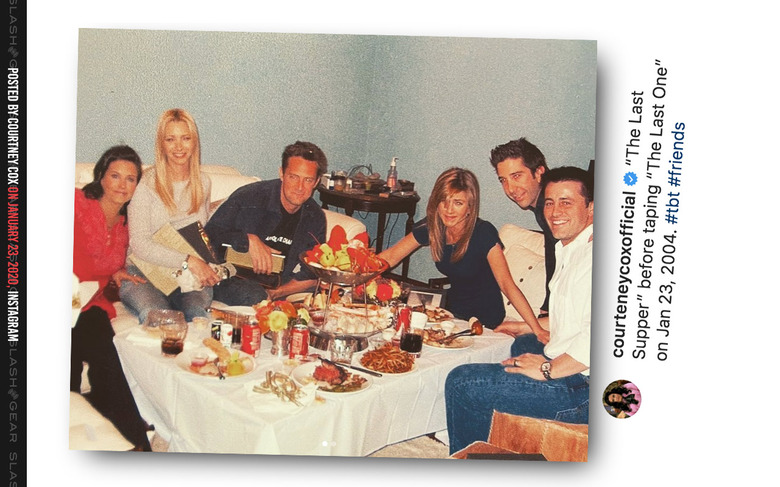 Two weeks ago, Courtney Cox (on Instagram) posted a Friends-related image, saying "The Last Supper" before taping "The Last One" on Jan 23, 2004. #tbt #friends. Taken individually, these posts seem to suggest the actors and actresses are just thinking about their old buddies, but together, this all seems to indicate we're in for a new helping of FRIENDS.