The Note 9 Is An Island In A Sea Of Notches And Trends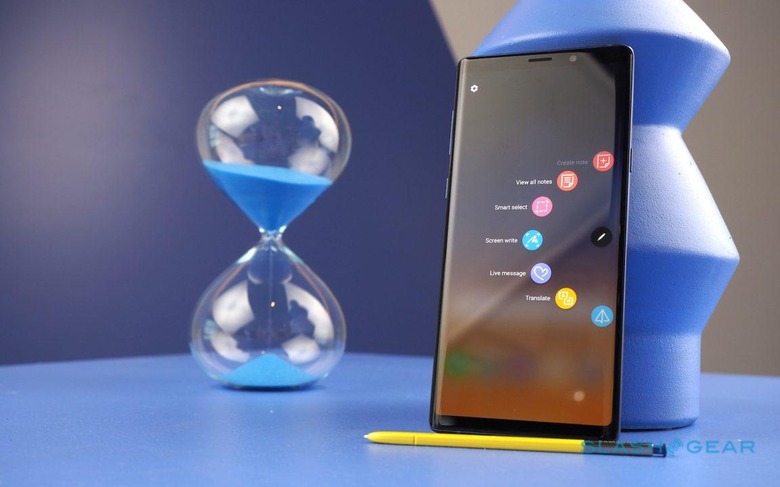 At times, it can feel like the smartphone industry is all sharing the same bucket of ideas. Notched displays, dual camera arrays, and increasingly skinny devices with as few ports as possible: maybe Apple had one idea first, or some other company, but eventually they spread across the board. Turns out, though, the Galaxy Note 9 has a bucket of its own.
Announced yesterday, Samsung's phablet flagship is effectively the eight generation of the company's pen-enabled phones. Since the launch of the original in 2011, we've seen a steady progression along a few core themes. Bigger displays are better; the S Pen stylus should make digital notetaking as straightforward as possible; and power users deserve the cutting-edge in components.
It's a roadmap that has proved surprisingly resilient to trends, or at least trends followed for their own sake. I'd hesitate to call the Note 9 the anti-iPhone X, though Apple's decision to part ways with the headphone jack and introduce a notched display certainly upended its users in a way the new Galaxy phablet is loath to do.
I'm not a notch hater. Really, I just see it for what it is: phone manufacturers' current workaround to satisfy an audience that wants the smallest possible bezels but isn't willing to sacrifice on things like a decent front-facing camera, sensors, and speakers. Those components have to go somewhere and, unless you're going to build in a complex moving mechanism as Vivo and OPPO have tried, that means a cut-out is an inevitability.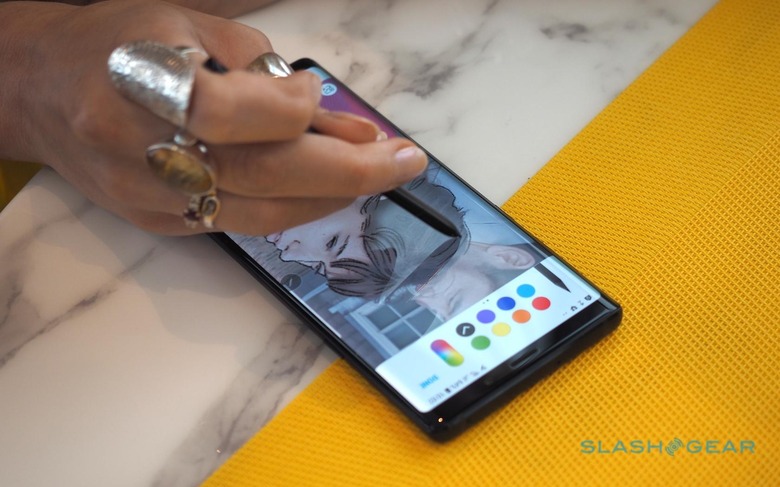 Cutting a chunk out of the screen, though, means less room for digital inking. That's a no-go for a Note, and so the Note 9 sticks with a more traditional, rectangular display and finds space for the other components elsewhere. Sure, it doesn't make for the smallest possible phone, but it also doesn't demand a compromise from the user.
That focus gives Samsung an unexpected freedom when it comes to going counter to the direction of the rest of the industry. Most smartphone updates proudly proclaim their skinnier build compared to the handsets they're replacing. In contrast, the Note 9 is – at 8.8 mm – actually thicker than the Note 8 before it.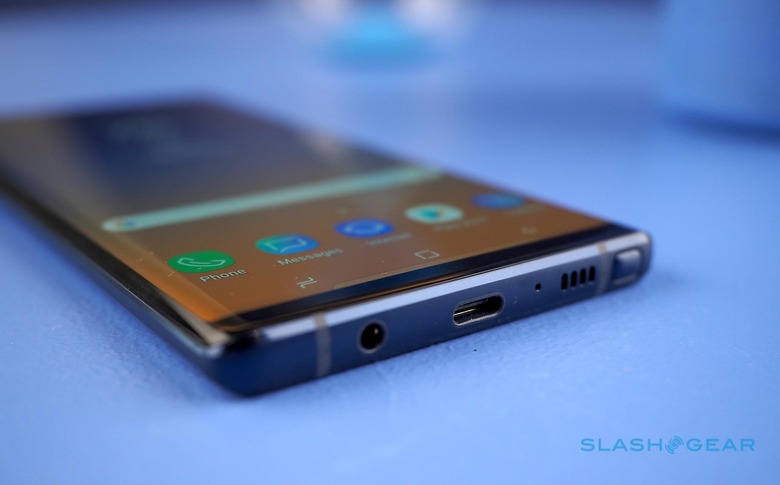 It leaves room for a bigger battery, 4,000 mAh instead of 3,300 mAh, and again underscores the Galaxy Note's lodestar: you don't sacrifice performance for the sake of mass-market acceptability. Yes, there's iris and facial recognition, but you still get a fingerprint sensor if you're old-school and not ready to be moved on from your biometrics of choice.
This path hasn't been a clean sweep for Samsung. Long-time Note fans bemoan the loss of the user-replaceable battery, for instance, a still-contentious design decision from the Note 5 launch. Samsung will never be allowed to forget the disastrous Note 7, either, with its exploding batteries and, eventually, complete recall from the marketplace.
All the same, keeping a microSD slot when many rivals rely on onboard or cloud storage, and a 3.5mm headphone jack when USB-C dongles or Bluetooth audio are being pushed elsewhere, is a sign of impressive stubbornness. While Samsung certainly isn't averse to chasing as broad a possible audience as it can for the majority of its range, the Note resolutely targets a prosumer customer and the expectations that those buyers come with.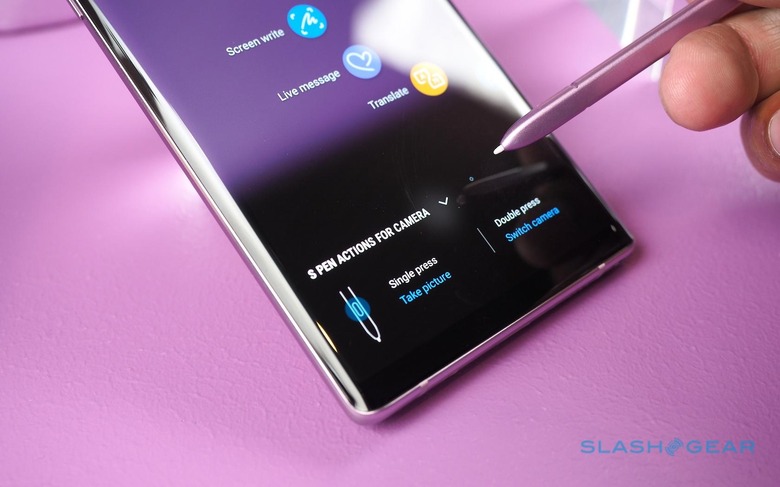 It leaves the Galaxy Note 9 oddly controversial. Yes, it cherry-picks the latest and greatest components, and no, it hasn't shaken up Samsung's design language. Yes, it's painfully expensive at $1,000 and upwards; no, the compromises to fashion and form-factor we've seen elsewhere have been consciously avoided.
MORE Note 9 hands-on
In short, it's not for everyone. Most smartphone users, indeed, would be better served with a Galaxy S9+ and keeping several hundred dollars in their pocket. The delta between the two devices is slim, after all.
Slim, but not non-existent. For the loyalists, Samsung's updates with the Note 9 refine what matters and do so without bending to trends. It may not be the right device for you, or for me, but I'm glad Samsung is making it.