The Nintendo Wii Inspired Cabinet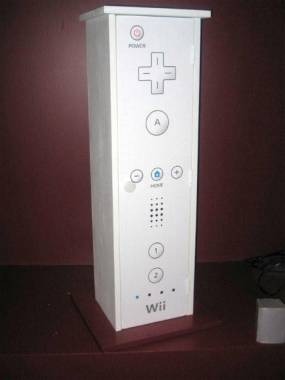 There is nothing quite like the geek furniture that is produced from games. Some of it is a bit more small and subtle and then others are completely impossible to blend in with the average home. This Wii cabinet may be a bit out there, but for die hard fans it's perfect.
I am starting to have a hard time finding enough shelving for all of the games and game consoles I seem to have collected. I however, am still debating if I want to take the chic route, or just go all out in true geek style. After all if I got a more geeky cabinet it might blend in with my painting of a shrunken head and the comic book cover art work I have hanging up.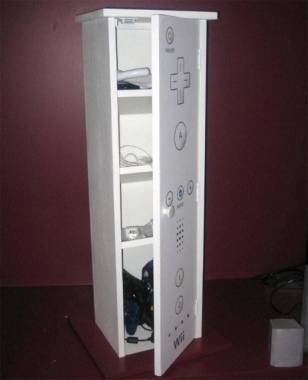 This cabinet was built by the owner's father. I never would have guessed that this was a home-made project from the look of it.
More Wii Furniture To Dork-Up Your Living Room [via kotaku]