The new MacBook Pro goes all-in on USB Type-C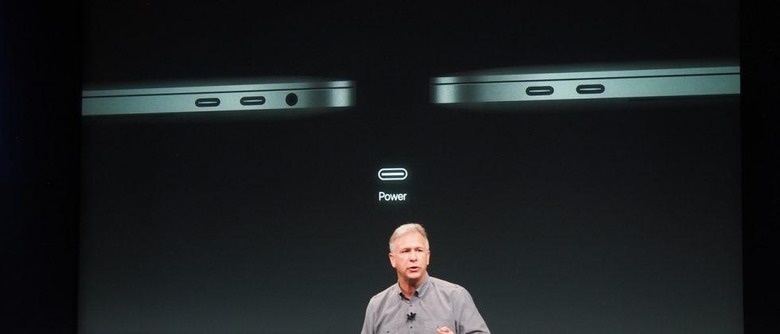 Apple has taken the wraps off both the new 13-inch and the new 15-inch MacBook Pro, and there's a lot to be excited about. As expected, Apple has fully embraced USB Type-C ports on its new laptops, something it did first with the controversial 12-inch MacBook model. Don't worry, though, there's more than one port, and you probably won't miss the old ports at all.
Apple says the new MacBook Pros feature four Thunderbolt 3 ports that all support USB-C. You can charge your laptop using any one of the four, meaning you scarcely even have to break your focus when the battery warning appears. You're going to have to use dongles, of course, but such is life.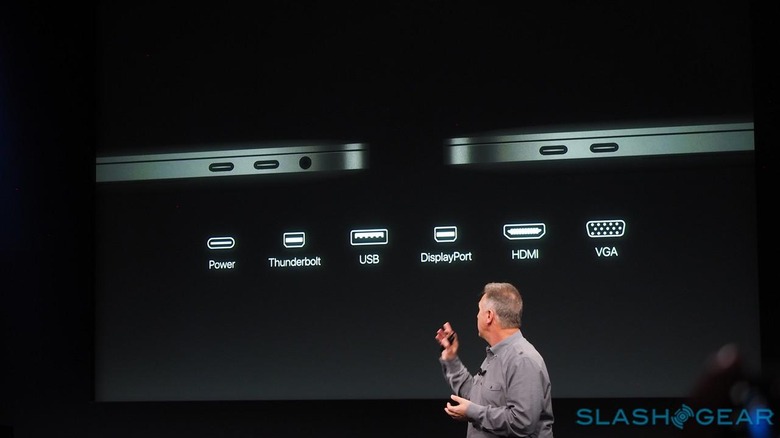 These four ports, with the appropriate dongles, will handle everything you throw at them, as Apple points out in the image above. Their inclusion also helps create a more uniform, cleaner design, and of course there's the benefit of being able to plug your cables in from either direction, unlike ordinary USB cables.
Will consumers embrace the Thunderbolt ports? No doubt yes, in due time. Specs include 40Gb/s bandwidth, 10Gb/s USB 3.1 Gen 2, and DisplayPort 1.2. Not familiar with the new MacBook Pros? Apple just announced them, and we have all the details for you live from the ground floor! Check out the timeline below for more info, as well as the SlashGear Apple Hub!