The Netflix fix for bill-shock is better streaming control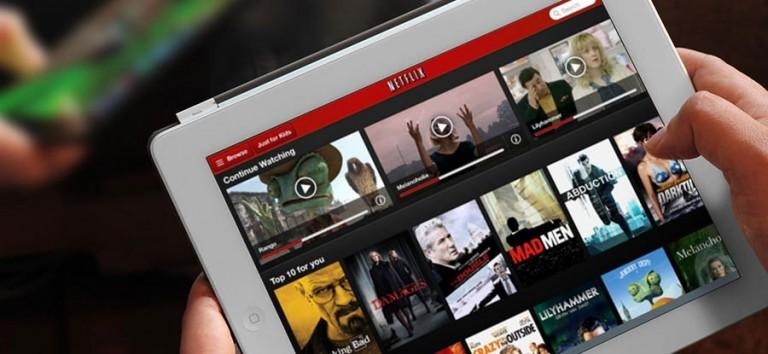 Intentionally reducing the quality of the video you're watching may sound strange, but Netflix's new granular control over bandwidth could very well save you from cellphone bill-shock. The streaming video company has come through on its promise to give Netflix app users more flexibility in the bitrate at which they watch movies and TV shows, after being criticized by some for chewing through too much of their data allowance.
Until now, Netflix has handled bandwidth automatically, balancing the quality at which it streams to mobile devices with the width of the cellular pipe it has on offer. With the arrival of services like T-Mobile USA's "BingeOn" program, however, not to mention revelations that Netflix was intentionally lowering quality for Verizon and AT&T subscribers, the company's members have been asking for more of a say in what resolution they're watching.
The fix, which Netflix is rolling out to its apps for iOS and Android from today, adds six tiers of bandwidth control.
By default, the "auto" setting will deliver roughly three hours of video per gigabyte (GB) of data. Alternatively, switching to "Low" will extend that to around four hours per GB.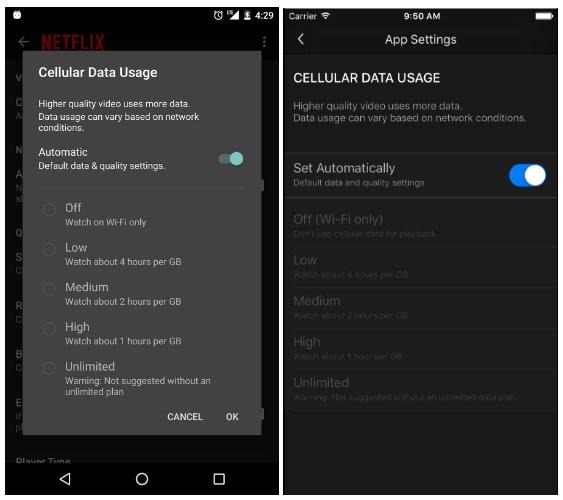 Those who want more quality can switch to "Medium" and get around two hours per GB. "High" goes further still, to one hour per GB, and then finally "Unlimited" streams at whatever the maximum bandwidth is for your connection, potentially 1GB per 20 minutes of video.
At the other end of the scale, "Off" shuts off any cellular streaming altogether. Netflix points out that, no matter what your in-app bandwidth preferences – from Low to Unlimited – you'll be at the mercy of whatever connection you have and the throttling whims of your cellular provider.
Similarly, each setting on impacts viewing over cellular connections – i.e. 3G, 4G, or LTE – since if you have WiFi connection Netflix will simply assume it's unlimited and try to deliver the highest-quality video possible.
If you have the latest Netflix app for iPhone or Android, you'll find the settings in the new "Cellular Data Usage" menu. You can change them at any time, too, in case you've been chewing through data at a faster rate than expected and need to prolong what you have left for the month.