T-Mobile: video streaming won't use up 4G LTE data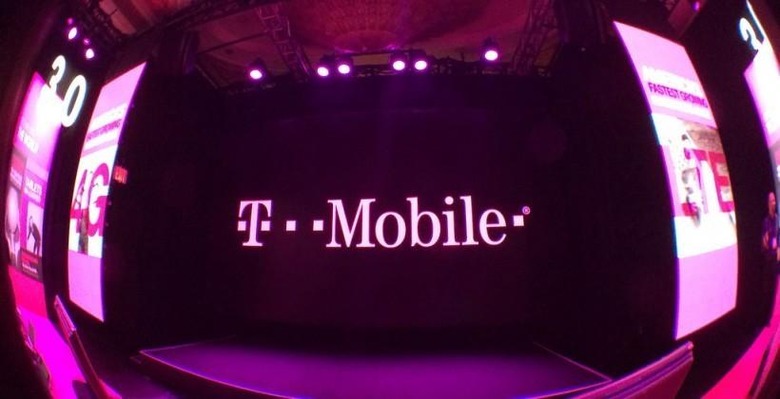 T-Mobile, in its latest Uncarrier event, announced that video will now stream "free" from certain video services, with "free" meaning it won't cut into a subscriber's existing high-speed data allotment. The initial change will include a total of 24 video services, but the carrier teases that additional video services will be encompassed by the free streaming change in due time. Counted among the initial included services are Hulu, Netflix, and Sling TV.
This is a pretty substantial move on T-Mobile's part, and it will kick off this upcoming Sunday. At that time, subscribers who stream video from STARZ, SHOWTIME, Netflix, Hulu, HBO, Sling TV, WatchESPN, and other services won't have it gobble up their high-speed data. That assumes the subscriber has one of T-Mobile's qualifying Simple Choice plans.
T-Mobile calls the new perk "Binge On", for relevant reasons; and, as is the carrier's modus operandi, it has taken a jab at other carriers, saying: "T-Mobile is also including Verizon's Go90 and AT&T's DirecTV streaming services on Binge On, so even the Duopoly's video services stream without fear of overages."
This new feature won't add any price to the subscription plans, says T-Mobile. In addition to the new free video streaming, the carrier has also announced an update to its flagship Simple Choice plan, doubling the data; as well, families will get double data sans extra cost, though the carrier didn't go into specifics about gigabytes.
The full list of initial supported services is:
Crackle, Encore, ESPN, Fox Sports, Fox Sports Go, HBO Now, HBO Go, Hulu, MLB, Movieplex, NBC Sports, Netflix, Sling TV, Sling Box, SHOWTIME, STARZ, T-Mobile TV, Univision Deportes, Ustream, Vessel, Vevo, VUDU
SOURCE: T-Mobile