The Mytunes MP3 Amp plays your tunes out loud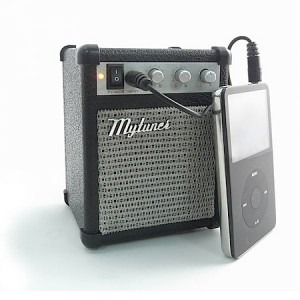 It is rare that I find the portable speakers for iPods all that interesting, or even cool but this cute little amp is a nice change. It'd be great for any musicians, or those that wish they were, myself being one of the wishful many.
The speakers can hook up to your iPod or even your computer. It can be powered by either three AAA batteries or powered directly by your computer with the USB cable.
Although it isn't released just yet, you can currently pre-order it and they are expecting it to be released mid-June of this year. It is currently being sold for $40.
[via coolest-gadgets]