The Man in the Moon lamp for all of the young'uns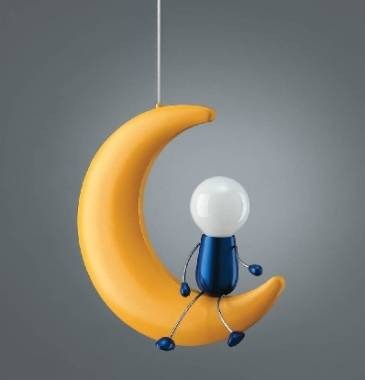 You ever come across a child's room and realize that they have better stuff than you do? Well this KICO Lunardo Man on the Moon Pendant Children's Light Massive (or the KLMMPCLM for short) I'm pretty sure is nicer than any lamp in my house.
Some things that are targeted just for babies to toddlers at times seem wasteful. I mean, they are going to grow out of it in a few years anyway, so what is the point? However, the lamp is so cute that it's hard to resist.
I would love to buy one for my baby niece, but $90 seems like a bit much.
The Man in the Moon Lamp [via babygadget]