The MacCase gets re-released to fit the new MacBooks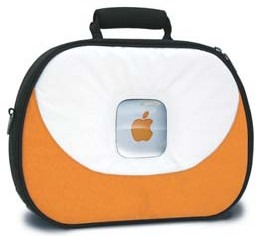 If you miss the classic Mac look, now you can snag a laptop case that looks like the case that was sold to house the iBook. It is actually coming from the same company that had released them before.
Now it has changed its inner contours to hold your new MacBook in place. Since a rounded design wouldn't completely work, it has inner padding and also mesh lining to help your laptop cool down.
It will fit both the 12" and 13" laptops. It comes in tangerine, blueberry and keylime, the case also features a cute little window to show off the Apple logo.
[via crave]