The lo-tech Mowercycle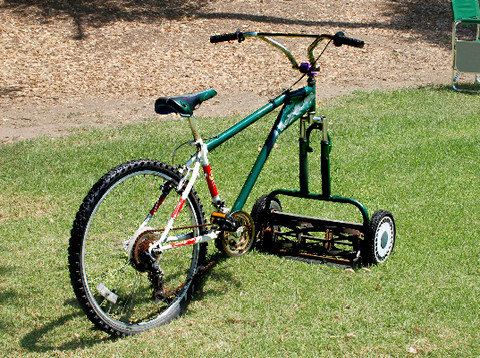 As a kid I used to beg my parents to just buy a mower that I didn't have to push around the yard. Yet if they had managed to pick up one of these, I think I'd have wished for the usual push mower back.
If you are trying to either use less gas or go the eco-friendly route this mod would be a great weekend project. Sadly since this was only spotted in someone's Flickr account, there are no details on it.
I'd like to know how successful the modder thinks their creation is. I'm sure now that this has made its way onto the internet someone else will try their hand at it. It just makes me even more happy that I have no yard to mow.
[via inhabitat]