The LG G7 ThinQ has a problem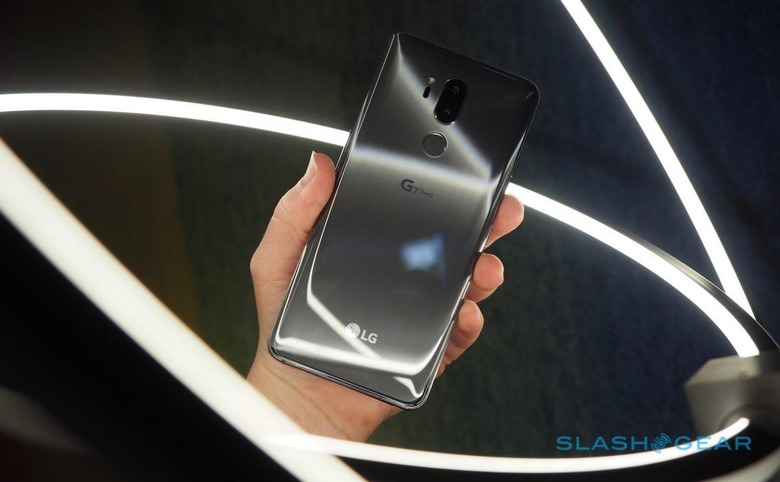 Twenty-four hours after a new flagship smartphone debuts, we're meant to be excited, and that means the LG G7 ThinQ has a problem. Yes, the name is silly – it's pronounced "Think-Cue" not "Think," incidentally – and sure, the notch is controversial, but LG's biggest issue is apathy. A new smartphone is meant to be exciting. The G7 ThinQ is not.
On paper, certainly, it's competitive. A sizable 6.1-inch screen, a pair of capable cameras on the back, and Qualcomm's latest Snapdragon silicon inside. There are buzzwords and ambitious branding attempts galore, too, just like its key Android and iOS rivals. You could easily imagine LG's board asking itself, "if it works for them, why isn't it working for us?"
This isn't exactly a new situation for LG to find itself in. The company has struggled to find its niche, arguably since the G5 in early 2016. That marked the phone-maker's push into modularity, an effort that was not only aborted soon after, but which one LG hardly seemed committed to even as it was launching the phone on day one. The G6 followed, only to have its flagship status questioned when LG also announced the V30 in the same year.
At the heart of it is a sense that LG is just as confused by its direction as we all are about it. Trailing the Galaxy S9, Xperia XZ2 and, at a greater remove, the iPhone X should've given LG time to refine its message about the G7 ThinQ. Instead, it felt like a collection of well-trod messages – "artificial intelligence" and notches and lots of ways to produce "content" – that came across as half-hearted and rote.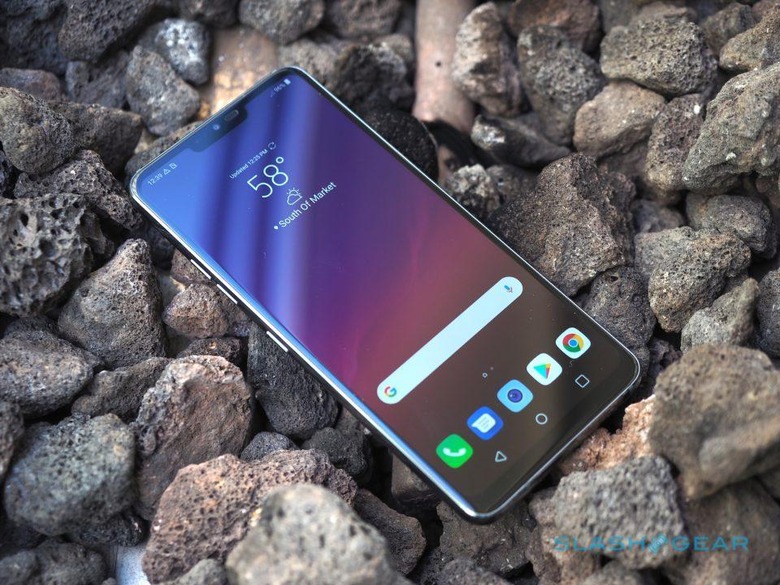 Ironically, this should be the moment where LG is shining. Smartphone makers expected to have a steep upward trajectory, particularly Huawei and to a lesser extent ZTE, have been unexpectedly cut off at the knees in the US market, after the government has waded in with concerns about their Chinese origins. From that perspective, it should be a good time to be a non-Chinese phone-maker with a recognizable brand name.
The G7 ThinQ, though, probably isn't the device to capitalize on that opportunity. Neither cheap enough to be the must-have disruptor to rivals' flagships, nor interesting enough to distract from them, instead it runs every risk of falling into some middling space between the two extremes. I still don't really understand LG's relative positioning of the V Series and G Series, and I don't understand why the company is squandering its footprint in TVs and connected devices. It pays lip-service to the G7 ThinQ being the centerpiece of a connected home, but then fails to explain what that actually means.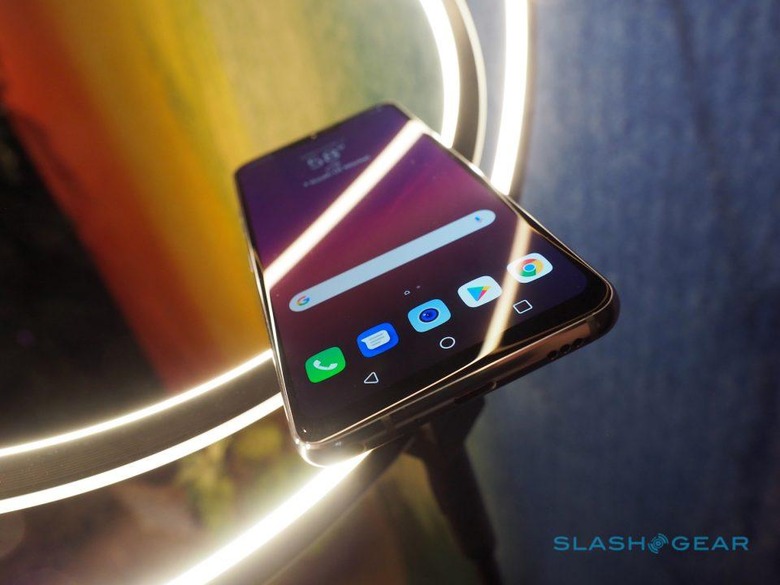 For every tickling sign of potential greatness, like the Quad-DAC audio system, there's a missed opportunity, like the pedestrian way the phone feels in your hand. LG may be flattering your hearing, but it has forgotten what's undoubtedly the more important sense: leaving you feeling like you've just spent your money, and signed away two years of your cellular life, on something which feels special. It's something the Galaxy S9 nails, and the iPhone X, but it's also not something especially new. These are today's table-stakes.
LG is excited about the G7 ThinQ, that much is clear. Certainly, there are aspects of the smartphone which show promise. Yet without the bravery to go beyond buzzwords, or the boldness to jump off the bandwagon and package up something legitimately different from what rivals are offering, LG is wasting what opportunities – and what brand loyalty – it has left. Twenty-four hours after its new flagship was revealed, that's really not the memory we should be left with.