The Last of Us Remastered official for PS4 this summer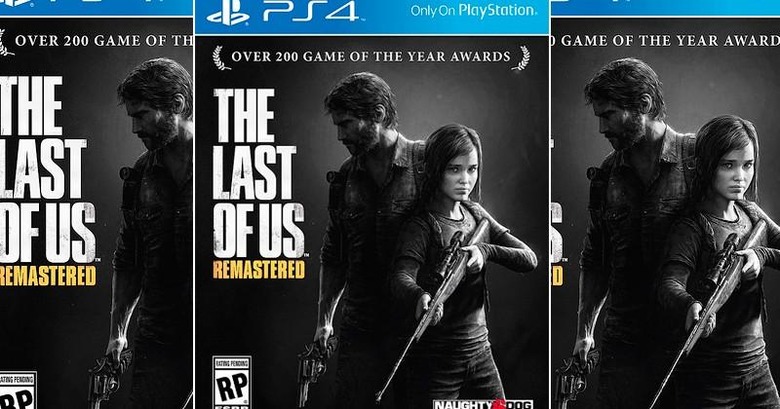 After seeing a teaser of this title this morning, it's been made official: The Last of Us Remastered is coming to PlayStation 4. This game was a massive title last year, winning awards aplenty and scoring quite a few positive reviews while it was at it. Now Sony has made clear that they intend to bring it back to the future with a Remastered edition this summer, only on PlayStation 4.
This game will be working with improved shadows and lighting, a new set of higher-resolution character models, and improvements in textures. This game's PlayStation 3 release pushed the limits of what the PS3 was capable of in the graphics department. Here we'll be seeing that the developers at Naughty Dog can do to re-up the whole title for a much, much more powerful device.
This update will work with full director's commentary for in-game cinematics as well, oddly enough. Voice Actress Ashley Johnson and Voice Actor Troy Baker (Joel and Ellie), as well as Creative Director and Writer Neil Druckmann will be joining in on commentary as well.
Several update packs will be included in this release right off the bat, so you won't have to go through and buy them each individually this time around: Left Behind, Abandoned Territories, and Reclaimed Territories.
Pre-orders of the game include a number of in-game bonuses, including 100 Supply Points for Factions, two unique skins for Ellie and Joel once you beat the single-player campaign, 9mm Reload Speed Increase for single-player, Rifle Clip Capacity Increase for single-player, and both Increased Crafting and Healing speeds for single-player.
This game is available for pre-order in the PlayStation Store online for $59.99 USD and will also include early access to the Brawler Survival Skill, to additional Loadout Points, and to the Jeep Cap and Surgical Mask, all in Factions mode.