The Last of Us Remastered banner shown on Sony online store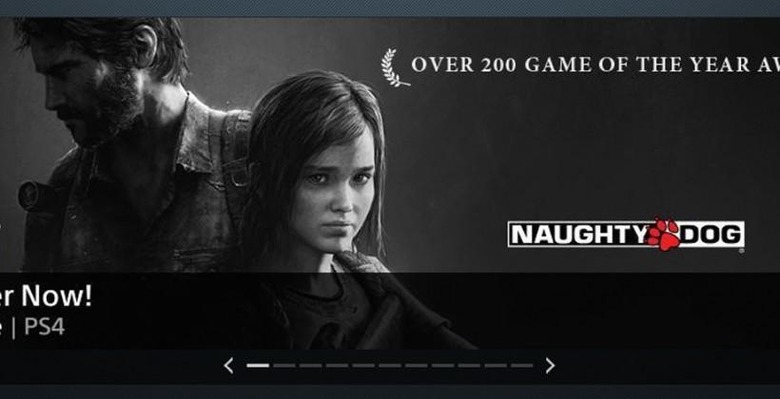 The Last of Us was one of the most popular games ever made for the PS3 game console. Naughty Dog's apocalyptic thriller of a game racked up over 200 game of the year awards from reviewers and sold by the boatloads. Last month a Eurasian software manager for Sony named Sercan Sulun said that The Last of Us would be coming to the PS4 this summer.
Today banner ad for the game turned up on the Sony Entertainment Network online store. As of right now the banner ad is still on the store when you hit the website. However, when you click the banner it returns a page not found error. That leads us to believe that the banner might have gone live too soon and could be pulled at any time.
The banner says that you can pre-order the game right now for the PS4 for $59.99, but the error means you can't order the game. Since the banner gives a page not found error when you click it, we have no indication of when the game might launch. The closest we have to a firm date at this point is the tip by the software manager I mentioned before that the game would land this summer.
PS4 gamers should be very excited at the thought of the game coming to the PS4. With the Remastered tag on the banner, you can bet that the game has been tweaked to give the best graphics and performance possible on the PS4. The Last of US Remastered is likely to be one of the best games of 2014 for the PS4.
SOURCE: IGN