The iPhone 5se release date may have just leaked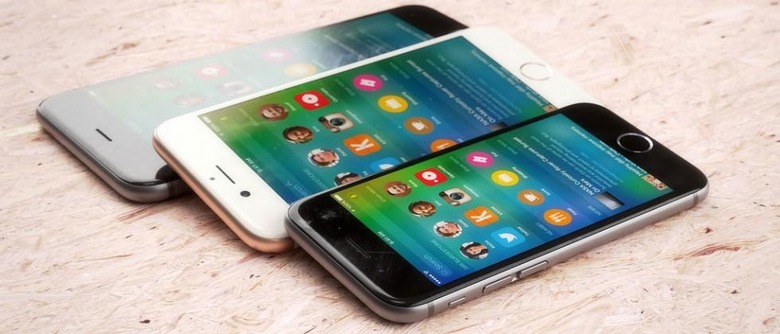 The iPhone 5se and iPad Air 3 could go on sale on Friday, March 18, sources claim, with the 4-inch smartphone and updated tablet speeding to shelves only days after their big unveil. The new iOS devices are expected to be revealed at an Apple event in mid-March, or so the rumor mill would have it, but unlike some previous announcements there won't be a long wait before eager shoppers can actually go out and buy them.
In fact, according to sources speaking to 9 to 5 Mac's Mark Gurman, who has no shortage of a track record when it comes to nailing release dates, Apple won't even bother with a preorder period for either the iPhone 5se or the iPad Air 3.
Instead, the goal is to have them in Apple Stores and available online the Friday following the launch event itself, claim the insiders. Apple's event is believed to take place on Tuesday, March 15.
Although it won't be as large as the iPhone 6s and iPhone 6s Plus – or, indeed, the iPhone 7 and iPhone 7 Plus expected to supersede them later this year – the iPhone 5se is arguably no less important for Apple's smartphone sales. The handset is expected to in effect package 6s-level specs inside a 5s-dimension case, complete with a 4-inch display.
In short, it should satisfy those who clung to their old iPhone 5s because they didn't want a physically bigger handset, but who still want a faster processor, support for Apple Pay, and an enhanced camera experience.
The iPhone 5se is expected to have both the Apple A9 and M9 processor and motion co-processor, along with the iPhone 6 camera and Live Photos support.
NOW READ: Reviewing Photoshop Sketch on the iPad Pro
As for the iPad Air 3, that's believed to take a leaf out of the iPad Pro's book. Among the changes rumored are a new, A9-based processor for more performance and an improved camera; however, it's the display and connectivity which will see the biggest improvements.
For instance, the Smart Connector which Apple uses on the iPad Pro to connect the Keyboard Case is said to be coming to the iPad Air 3, opening the door to more accessories, while Apple Pencil compatibility is also predicted. That would turn the tablet into a smaller, more affordable version of the iPad Pro, arguably better suited for casual artists who might want to sketch and doodle with their iOS slate but who aren't willing or able to afford the larger, 12.9-inch model.
If previous events are anything to go by, we won't find out for sure whether the March 15th event is taking place until invites go out roughly a week in advance.
SOURCE 9 to 5 Mac