The iPad Pro's must-have accessories face a long order delay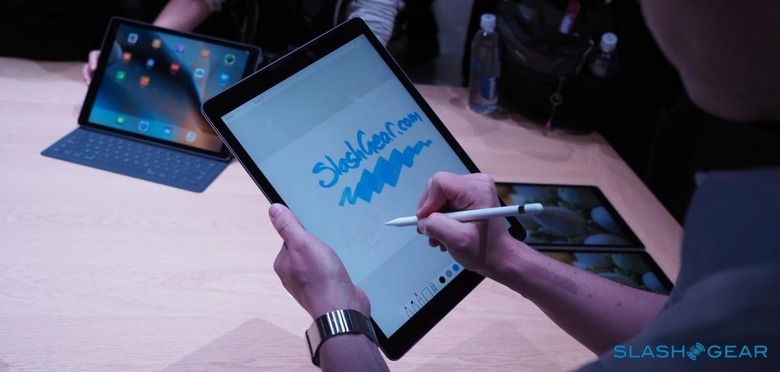 You might think having an iPad Pro without the Apple Pencil makes no sense, but demand for the digital stylus means you might need to go without for a while. Sales of the 12.9-inch tablet kicked off online this week, with most models expected to ship in one business day, but if you want the Apple Pencil too you'll have to wait 3-4 weeks.
That's a long time to be without one of the iPad Pro's key use-cases: using the sizable tablet as a digital sketchpad. The Pencil recharges using the Lightning port on the bottom of the slate, and wirelessly communicates pressure and angle when it makes contact with the screen.
In an art app, for instance, that allows lines or brush strokes to change thickness or angle depending on how you're holding or swiping the screen. For handwriting and annotation, it allows text to vary just as though you were writing on paper.

It's not the only accessory that faces a lengthy delay. The Smart Keyboard for iPad Pro, which not only protects the tablet in your bag but props it up at an angle with a QWERTY keyboard for text entry, is also showing a 3-4 week wait on availability.
NOW READ iPad Pro Review Round-up
With in-store sales kicking off today, your best bet for peripherals looks to involve heading down to the nearest physical Apple location and seeing what they have in stock there. Otherwise your experience with the iPad Pro might end up a little underwhelming.
There's more on the iPad Pro in our full review round-up, as well as in our original hands-on.
SOURCE Apple