The first HP Tile tracker-integrated laptop is here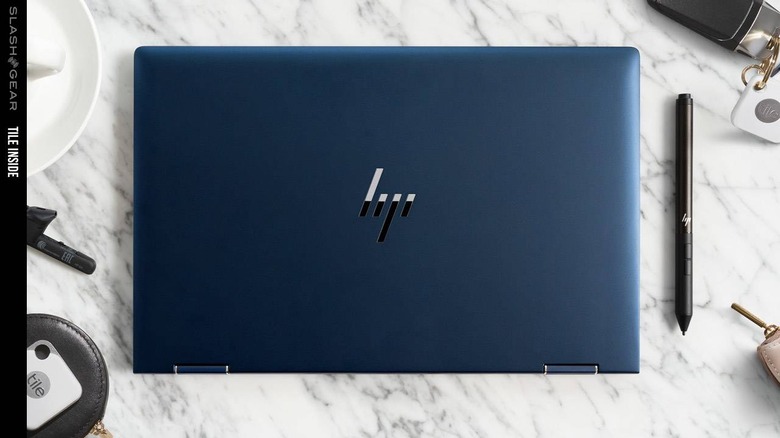 HP Elite Dragonfly will be the first device with a Tile tracker embedded within, shown first at CES 2020. This is the first of what'll probably be a whole line of laptops with "embedded" Tile technology, allowing users to search for their lost laptop with the standard Tile app* and network. Much like a normal Tile tracker, this Tile works without the assistance of the laptop's own, separate technology. You can track this laptop even when the laptop is offline or powered off.
*This device will work with a new Tile Windows app, which will come on the laptop right out the gate – as well as the standard Tile mobile app. Per Tile and HP, the new Tile-enabled laptop (HP Elite Dragonfly with Tile) will have "a finding range and ringing features similar to Tile's most powerful hardware."
This means you'll have a range of 400 feet (or 122 meters) with the loudest of the Tile devices' onboard sound mechanisms. The "Tile Pro" is water resistant, but it does not appear that the Tile integration with HP's laptop here brings any waterproof abilities along for the ride. The Tile Pro has a 1-year replaceable CR2032 battery onboard – we'll be learning more about the lifespan of the Tile onboard the laptop soon – stay tuned for that!
Tile also has a device called Tile Slim, as well. That's not technically brand new, but it offers an interesting alternative to buying an HP laptop with Tile integration. The Tile Slim has a 200 ft (61m) range, a ring that's slightly quieter than the Pro, and has a 3-year built-in battery (non-replaceable.) It's also 2.4mm thin (perfect for placing on the back of the display of your laptop or tablet.)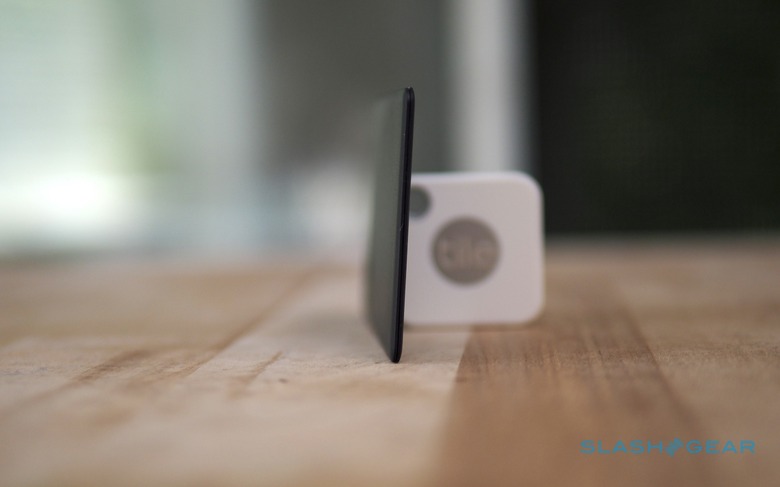 Our otherwise most-recent look at the HP Elite Dragonfly in September of 2019 made it seem like an already exceedingly thin piece of hardware. It'll be interesting to see how the Tile hardware was engineered to live in this precision-cut piece of laptop engineering!
This is not the first time we've seen Tile integration with a non-Tile device. Take a peek at the Skullcandy method ANC wireless earbuds to get another early taste of built-in, INTEGRATED, Tile tracking.