Skullcandy Method ANC wireless earbuds have built-in Tile tracking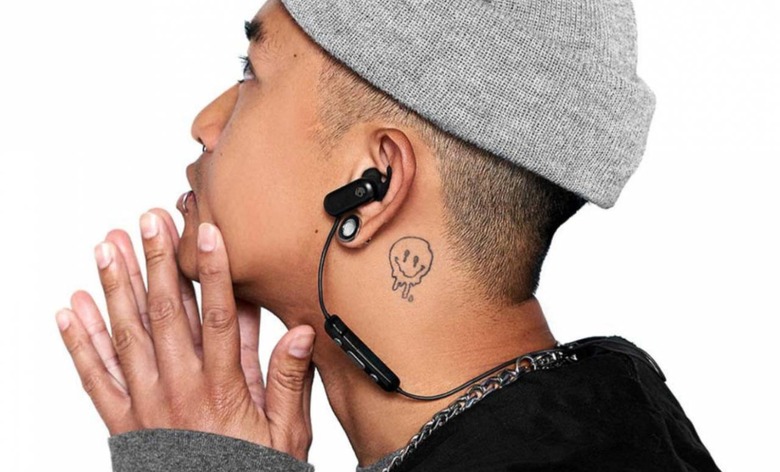 Skullcandy has introduced another pair of wireless earbuds that feature built-in Tile tracking technology. The new Skullcandy Method ANC, as the model's name suggests, features Active Noise Cancellation technology, meaning ambient noises are actively blocked when the ANC feature is active. Despite the many features, the earbuds retain a relatively slim design.
The Skullcandy Method ANC is a pair of wireless earbuds that feature a physical cable tether between the two earpieces — not to be confused with truly wireless earbuds, which don't feature the tether. Each earpiece is somewhat bulky, though Skullcandy mitigated that issue by using a pill-shaped design resembling a small Bluetooth headset.
The earpieces are joined by an in-line remote control that, in addition to the expected audio control functionality, also has a button for activating the Method ANC's built-in Tile tracker. Once activated, and as with the existing Tile trackers, users can use the Tile mobile app to hunt down the location of their earbuds when they're lost.
Other features include six hours of battery life, FitFin ear gels designed to help keep the earpieces in one's ears, and an IPX4 construction rating against moisture. Each earpiece also features built-in magnets that enable the user to clasp them together around their neck when the earbuds aren't in use.
Skullcandy introduced the Method ANC model in Fearless Black and Deep Red color options on Tuesday; the model is available to purchase from the company and select retailers for $79.99 USD. The Method ANC joins Skullcandy's recently released Vert earbuds, which likewise feature Tile tracking built-in.