The Heat Me USB Heated Stirrer keeps coffee hot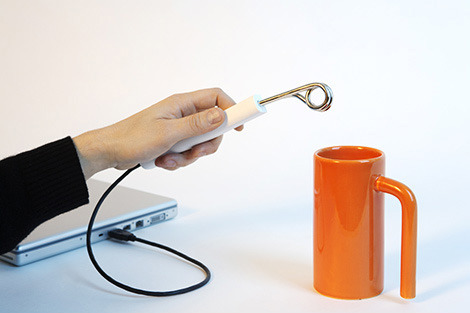 Coffee is one of those things a great deal of us can't live without and there are few things more disgusting than when your hot coffee goes cold. I don't care if you do on occasion buy the Starbucks cold coffee, if it was meant to be hot your face shrivels with disgust the second you taste that cooling coffee.
It just doesn't hit the spot in the same way anymore. Well Heat Me is a concept design for those that can't get back to a microwave or back for fresh coffee. It plugs into your USB and warms up your coffee, while also doubling as a way to stir any extra ingredients into your coffee.
Being a concept design, there is of course no way to know if this will ever make it onto the market.  Although, I'm sure with the amount of demand for a gadget like this someone will come up with a similar idea.
[via coolestgadgets]