The Happy Alien Mini Speaker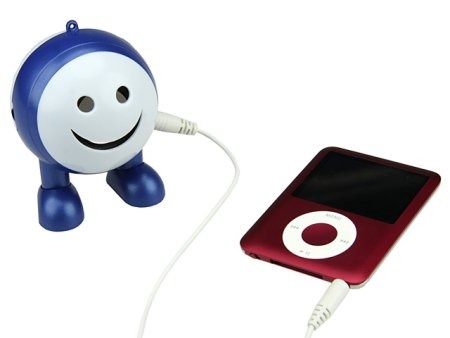 If you have a thing for strange looking alien speakers, this cheap little guy is just the thing. Although I am a little disappointed this alien isn't quite spooky or cryptic enough for me.
Frankly it looks more like a height challenged Teletubby than anything. Its not likely to have all that great of sound quality either, considering it is one of the cheaper models out there.
On the plus side it can be hung around your neck, wait, that's not a bonus that's just weird. The little alien recharges via your USB and is being sold for a whopping $11.90.
[via coolest gadgets]