The Grand Tour premieres tonight as Amazon cuts Prime prices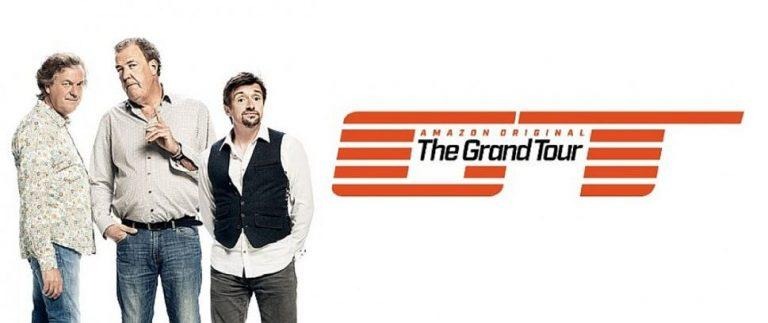 We may receive a commission on purchases made from links.
After waiting nearly a year and a half, The Grand Tour is set to premiere on Amazon Prime video tonight. That means fans of former TopGear hosts Jeremy Clarkson, James May, and Richard Hammond will once again be able to see them in front of the camera and behind the wheel. The show was first announced back in July of last year, and since then, Clarkson, May, and Hammond have been travelling the world filming episodes for their new series.
The Grand Tour will premiere first for viewers in the US, UK, Germany, and Japan. Amazon doesn't give a specific time for the launch of The Grand Tour, but a tweet by CEO Jeff Bezos in which he says the show is premiering "tonight" seems to suggest that it'll go live around midnight. The first episode of The Grand Tour will then go live for viewers in 200 other regions around the world next month.
With The Grand Tour, Amazon won't be taking Netflix's approach of dropping the entire first season in our laps all at once. Instead, a new episode of The Grand Tour will be released each Friday for twelve weeks. We have quite a bit of this show incoming as well, with Amazon previously announcing that Clarkson, May, and Hammond have signed on for three seasons of The Grand Tour.
It would seem that Amazon thinks The Grand Tour will convince some hold outs to sign up for Prime. That's evidenced by the fact that Amazon is cutting the price of Prime to $79 in the US on November 18. The deal begins at midnight ET and goes until 11:59 PM ET the same day, and it should be noted that a promotion which sees Prime dropping to £59 in the UK is going on now.
It'll be interesting to see if The Grand Tour can achieve the same sort of longevity as TopGear did with Clarkson, May, and Hammond hosting. The Grand Tour could end up being a a big win for Amazon Prime Video as it competes with other streaming sites like Hulu and Netflix. Even if you're not planning on watching, though, it's nice to have access to a discounted year of Prime.
SOURCE: Jeff Bezos