The Galaxy S6 Edge battery bump: hands-on with Mophie's newest Juice Pack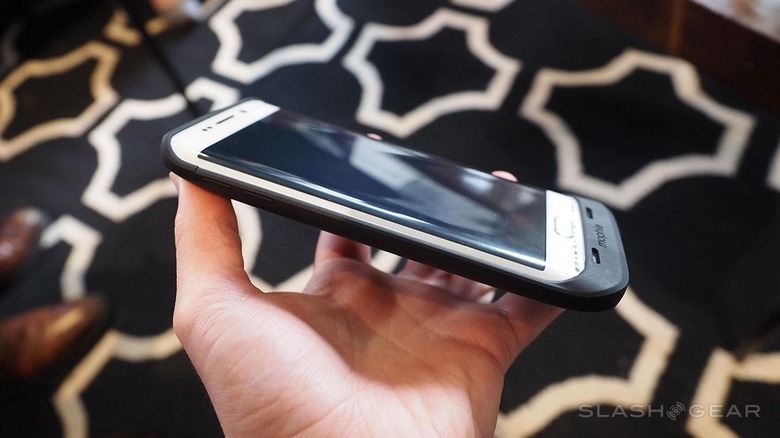 This is the Mophie Juice Pack for the Samsung Galaxy S6 Edge. While it might seem rather similar to the same device for the Galaxy S6 (without edge), this version is ever-so-slightly different, made perfect for the unique shape of this device. Battery woes haven't been reported as massively significant in reviews of the device thus far – but with an extra-wide screen, users will end up aiming for battery solutions like these one way or the other. Mophie has teamed with Samsung to push battery life to the masses as fast as possible.
Much like previous Juice Pack devices, this one works with a built-in battery, giving the Samsung Galaxy S6 Edge the ability to roll twice as long through your average day. More than 100% extra battery life is what Mophie promises here, with a cool 3,300 mAh battery capacity under the hood.
You'll be working with a 2,600 mAh battery inside the Galaxy S6 Edge on its own – who wouldn't want an extra 3,300?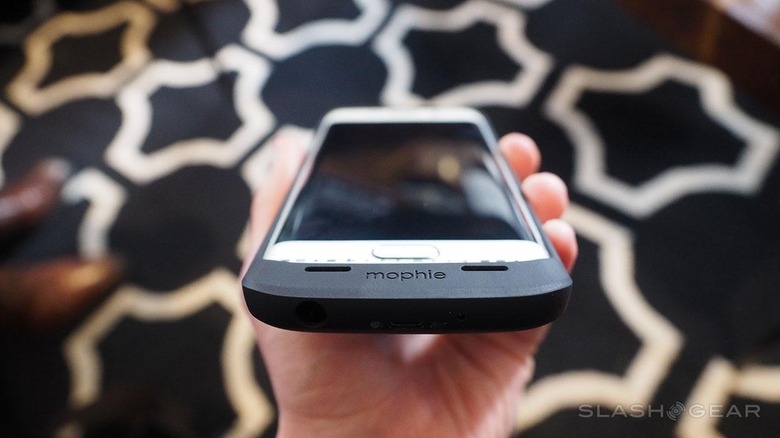 In addition to providing battery life, this case brings the Galaxy S6 Edge some extra impact protection. Mophie's "Impact Isolation System" works with what the company suggests is an internal suspension system, protecting the device from all manner of drops.
All buttons and switches remain available to the user with pass-trough buttons and Mophie's own proprietary mute switch.
What's more, Samsung has collaborated with Mophie directly through their SMAPP program. This program consists of "strategic accessory partners," which in this case means that Mophie's is the only battery charging case for the Galaxy S6 Edge at launch.
This device will cost you $99.95 USD through Mophie online.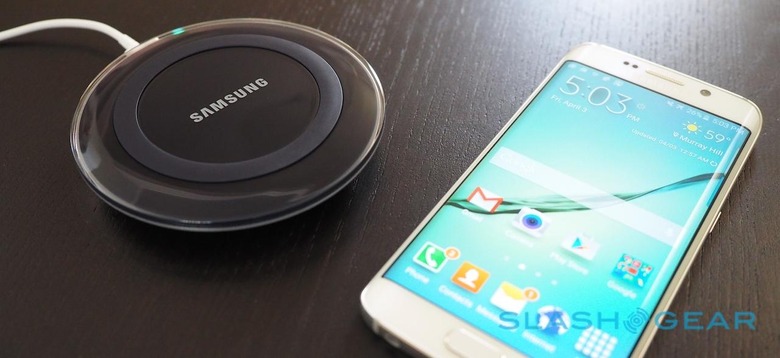 Above you'll also see the Samsung Galaxy S6 Edge with a disk-like charging pad. On its own, the Galaxy S6 Edge works with wireless charging through a variety of pads.