The Galaxy Note 7 details Samsung's Secret Weapon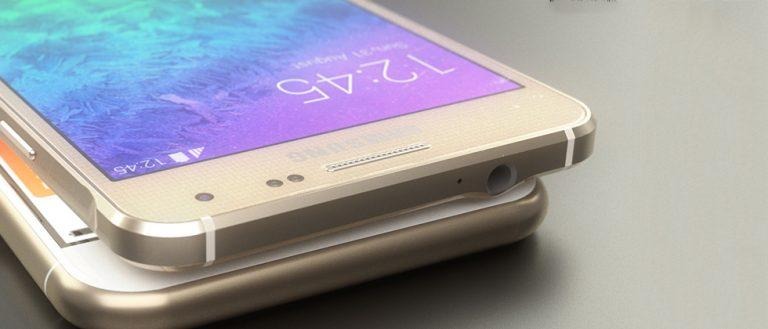 While it's not been too much of a massive secret thus far, Samsung's Galaxy Note 7 does indeed have a few cards up its sleeve that haven't yet been revealed in full. As Samsung aims to take full advantage of the lull in major innovation reveals the iPhone has set for them this year, they're pulling out all the stops. What better way to grab your attention than by scanning your eyeballs?
The Galaxy Note 7's Iris Scanner will further set the device apart from the pack this August as Samsung aims to continue commanding the phablet market worldwide. As it has been patented before, so it's been patented again – Samsung's "Iris Recognition Device" patent has been updated and submitted to the USPTO as of June 23rd, 2016. This patent cites an original patent the dates all the way back to December of 2014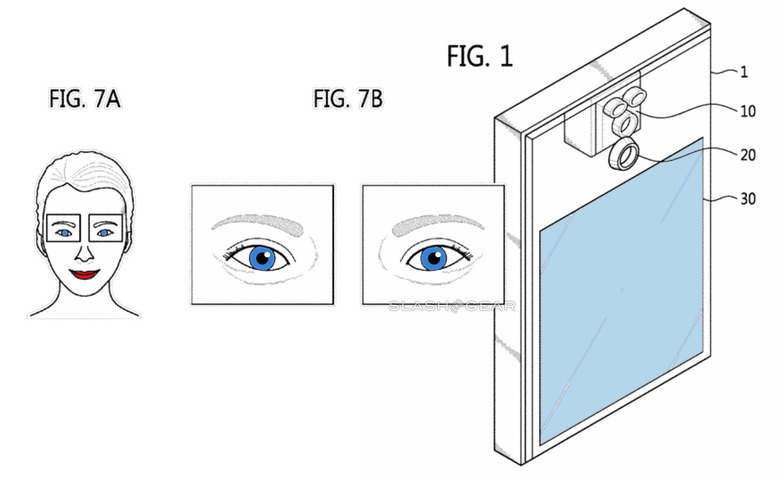 1. Image processing system (phone, in this case)
10. Iris Recognition System
20. Lighting Device
30. Display Unit
This iris recognition system – scanning system – uses three lenses to capture "the image signal" then "checks the iris of the user based on the image generated as well as other information."
As Samsung states in this patent, "An iris recognition system is an apparatus configured to identify a person based on a fact that people have different iris characteristics. Since the iris characteristics cannot be duplicated or forged, the iris recognition system has been used for security, crime prevention, identification and authentication, etc.."
The image you see at the head of this article was illustrated by Martin Hajek.
This system will work with images of your eyeball – or just the iris, as it were – to correctly identify you as a unique individual. Samsung suggests through this listing that "The iris recognition system performs iris recognition by capturing an image of a user's eyes using an image sensor within an appropriate distance from the user, processing the image, and comparing the image with an image stored beforehand."
See our most recent report on Samsung's Iris scanner as it comes from Patron.*
*We're investigating Patron, by the way. Stay tuned for more information on this relatively mysterious company.
Specifications below are based on insider tips, rumors, and speculation based on insight. As such, you might want to hold off all bets for big money.
Samsung Galaxy Note 7
• Display: 5.7-inch QHD (2K, 2560 x 1440) 518 PPI Super AMOLED• Camera: 12 MP, dual pixel, f/1.7, 26mm, phase detection autofocus, OIS, LED flash, 1/2.6" sensor size, 1.4 µm pixel size, geo-tagging, simultaneous 4K video and 9MP image recording, touch focus, face/smile detection, Auto HDR, panorama, 2160p@30fps, 1080p@60fps, 720p@240fps, HDR• FF Camera: Dual-pixel 5 MP, f/1.7, 22mm, dual video call, Auto HDR• Internal Storage: 64GB, 128GB• Storage Expansion: microSD for 128GB card• Environmental Resistance: IP68 resistance to dust, wind, water• Colors: Available in Black, Silver, Blue, White• Special Features: Iris scanner• Reveal Date: August 2nd, 2016• Release Date: August 15th, 2016 (carrier dependent)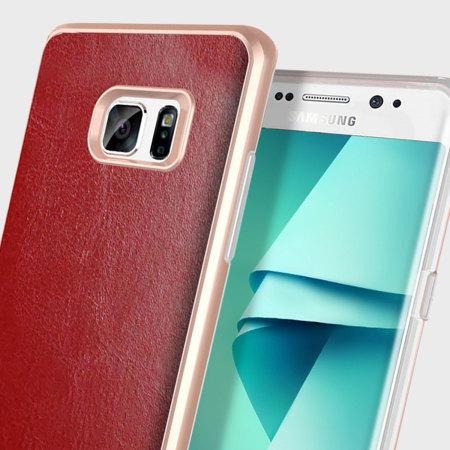 The image of the curved Galaxy Note 7 you see here with a red case on it comes from MobileFun and the brand Olixar – both of whom are notorious for putting out cases well before devices are actually revealed.
Also note that according to the Korea Herald, the Korean Ministry of the Interior has pressured Samsung into including the app "Government 3.0" on to the upcoming Galaxy Note 7 at launch. "The ministry said it had consulted with Samsung to preinstall the app on the smartphone, but it arm-twisted it to follow the order rather than consultations," said The Green Consumer Network.
This same network reported that the Galaxy Note 7 would come only as a curved-edge device. They cited local daily newspaper Munhwa Ilbo – and remain the only source to report from this local newspaper.