The FTC is suing Volkswagen over its diesel ads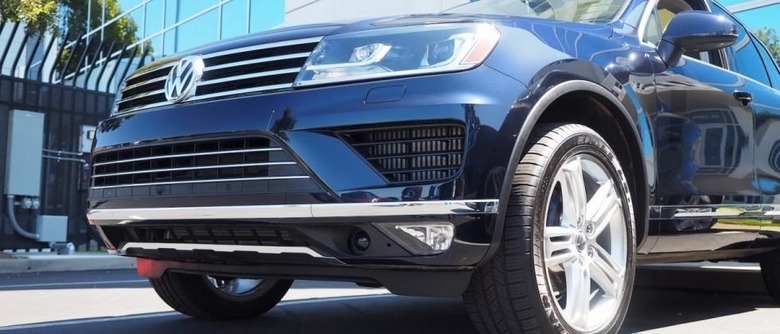 Volkswagen's dieselgate fall-out woes continue, with the news today that yet another US government agency is suing the automaker over its diesel adverts. VW has admitted to fitting a "defeat device" to hundreds of thousands of cars, artificially reducing emissions when the car spotted it was being tested but then pushing out exponentially more nitrogen oxide than regulations permit under normal use.
In the meantime, the company's commercials merrily pushed the idea of Volkswagen diesels as the environmentally-healthy alternative to gasoline, and it's that which has incurred the wrath of the Federal Trade Commission (FTC) today.
Across a seven year period, from 2008 to 2015, the FTC alleges, "Volkswagen deceived consumers by selling or leasing more than 550,000 diesel cars based on false claims that the cars were low-emission, environmentally friendly, met emissions standards and would maintain a high resale value."
The average selling price of those vehicles was $28,000, the Commission calculates.
Among VW's claims for the vehicles was that they cut nitrogen oxide (NOx) emissions by as much as 90-percent, and that they met the emissions standards in all 50 states across the US. Instead, the FTC points out, NOx output could at times exceed 4,000x the legally permitted amounts.
In one of the commercials, three women argue about whether diesel-powered cars are dirty, with the discussion settled when one holds up a white scarf to the tailpipe and shows it remains pristine even when the engine is idling.
Now, the FTC wants to make sure Volkswagen makes up to the customers that paid attention to its Super Bowl ads, social media campaigns, and print adverts.
"Our lawsuit seeks compensation for the consumers who bought affected cars based on Volkswagen's deceptive and unfair practices," FTC Chairwoman Edith Ramirez said today.
The filing made today seeks a court order that would require any American consumers who leased or bought one of the affected cars – which includes models from VW's Jetta, Passat, and Touareg ranges, as well as select Audi models – be compensated for the loss in resale values now that the truth about the vehicles has been revealed.
It's another potentially painful legal battle for Volkswagen to engage in, with the Department of Justice and the EPA both having outstanding suits against the automaker.
Previous estimates have suggested that it could cost the company more than $21bn to pay off the various elements of dieselgate fallout across the world.