The Fiat 500 Abarth is finally coming to the US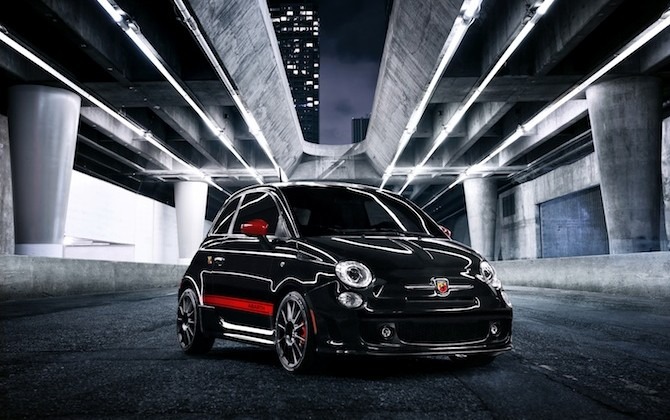 Last mentioned last month, the Fiat 500 Abarth is finally coming stateside, for all you non-European readers out there in the wild known as North America. This is the car that Chrysler calls "the Italian high-performance car for everyday driving." And that says a lot for such a, well, shall I say, minute car. Are you looking for a more sexier, more vroom-vroom version of a Mini Cooper? Then by all means, take a look at what Fiat has to offer.
The Abarth 500 made its inaugural North American debut today at the Los Angeles Auto Show. Italian car manufactuere Fiat's performance division upgrades the car's suspension and brakes and hands it optional 17-inch rims (sweet!) and one-of-a-kind Abarth badging. Furthermore, the upgraded little car also manages a impressive 160 horsepower from the Fiat's 1.4 liter turbocharged MultiAir. And this car just weighs only 2,533 pounds. And goes from 0-60 in all of 9.4 seconds.
How do you say "awesome" in Italian?
Top Gear calls it "a cheeky little thing and at about £12,500 it's good enough value to be anyone's first performance car". And "Briliant, brilliant, brilliant. The tiny terror is back, and it's wearing a scorpion badge!" I'll take that to be a green light. Fiat probably hopes that the horsepower boost up to 160 hp will also reinvigorate lagging sales: they've so far only sold fewer than 16,000, less than their target of 50,000. Perhaps the Abarth will be the good luck charm with a scorpion badge on it.
[via Wired]