The Falcon Backpack mini-Review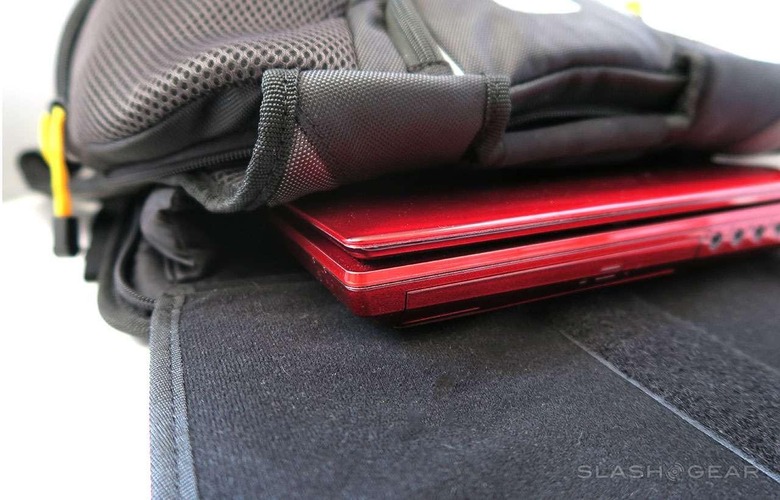 When we reviewed the Falcon Northwest TLX gaming laptop, with it came a backpack. Not just any backpack – a custom-made Falcon Northwest backpack designed by the founder of the company Kelt Reeves. This backpack cannot be purchased on its own – it only comes with a TLX or DLX notebook from Falcon Northwest. But that doesn't mean we can't count it amongst the finest tech backpacks we've seen over the past several years.
Up top you get a soft-lined pocket with space for a mouse. The left side pocket has 3 pen loops, 2 mesh pockets, and a headphone port – backpack to head. The right side pocket has a flat pocket with two retainer bands – good for holding documents you need quick access to, like when you're headed to a flight.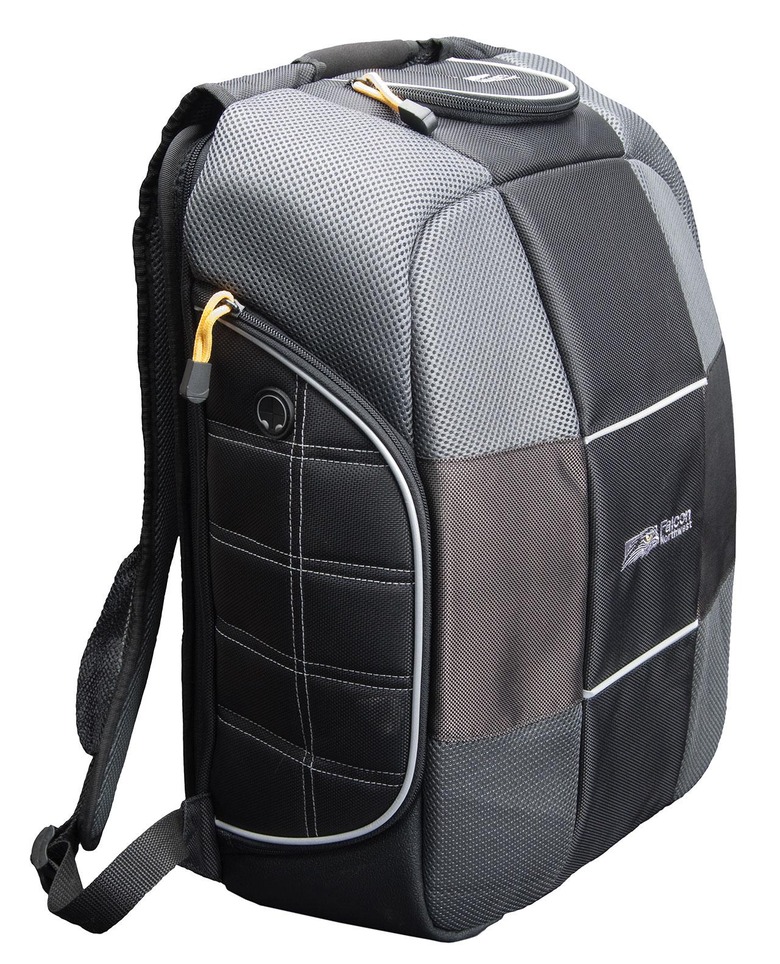 Inside you've got 8 disk pockets – with every DVD that comes with the hardware you buy. These pockets are to be found in a back panel area which folds down behind the arm straps.
This backpack works more like a turtle shell than it does a standard "zip open and get in from up top" sort of pack. According to Falcon Northwest, 'this "clamshell design keeps those behind you out of your backpack and gives the back a sleek look.'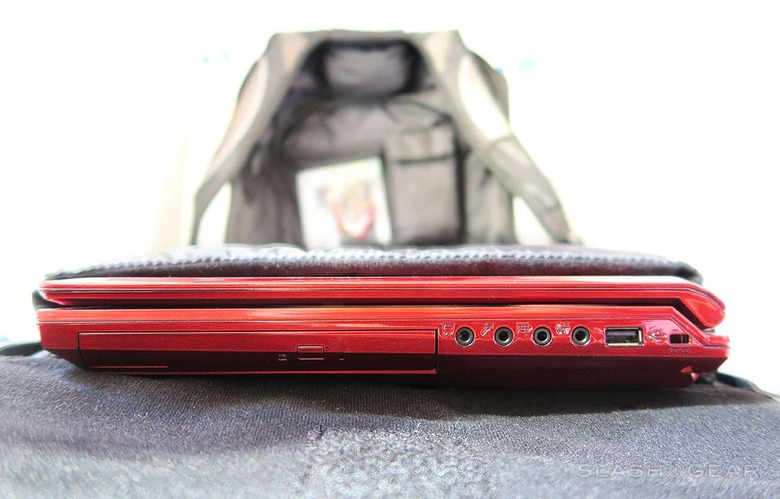 In this back-opening area you'll find a laptop internal pocket lined with soft material and space for even the largest of custom notebooks from Falcon Northwest.
As a bit of a bonus, there's space for a power brick as well as a Shieldron lined pocket to protect your smartphone from EMF.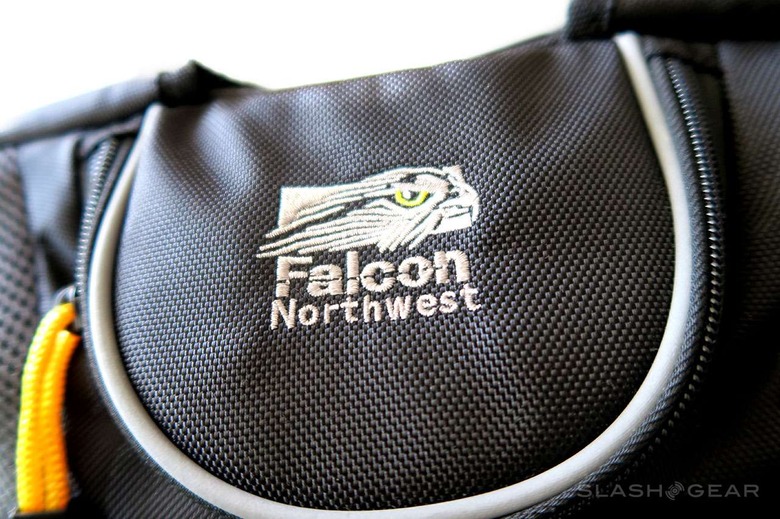 The rubberized flat base on this backpack allows it to stand up on its own, while the back is padded for extra comfort.
Again, this backpack cannot be purchased separately – but if you happen to be in a position where you have the ability to attain one (with a Falcon Northwest notebook, for example), by all means, do so.