The Elemental Watch - A fusion of case materials with high tech watchmaking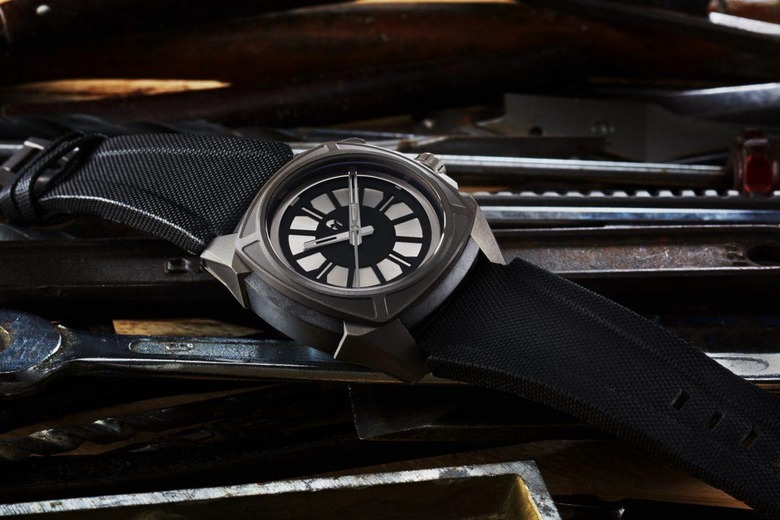 Mechanical watchmaking is an old trade that requires traditional process. In today's world, the watchmaking industry has adopted advance technology in manufacturing and material processing. Small brands, or what we call "micro brands" are also taking advantage of the internet and manufacturing tech on getting funds for their watch projects by utilizing crowdfunding like Kickstarters. There are many micro-brands on the crowdfunding sites, however there aren't many that fully utilizing today's manufacturing technology. We spoke to Nop Srinara, the co-founder of Vilhelm Watch to get an inside look of his watch project – The Elemental – an interesting watch project that uses multiple materials on a single watch case.
As a watch collector, I understand how hard it is to created a watch case with multiple materials – one company that has done it very well is Hublot, however watches made by Hublot would cost in the range of $10,000 and up. Mr Srinara's company is trying to do the same without the hefty price tag. Kickstarter has been a good platform for many startups, and it is no different for his company which raised almost $91,666 in 15 days.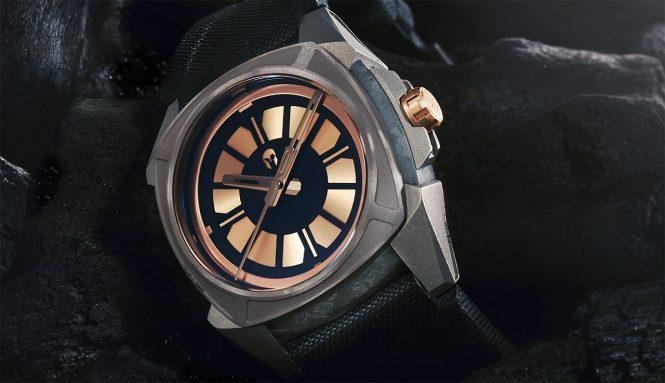 The Elemental watch moves away from traditional round or square design and uses forged carbon as its main case, with ceramic bezel and titanium lugs. With carbon as its primary casing, it makes the watch very light and strong, while the ceramic bezel provides scratch free resistant – as most watch dinged are on the bezel. Even with today's tech, combining these materials and making it unified into one single piece is no walk in the park.
Under the case, it uses a proven work horse, Miyota 9015 movement – however if the Kickstarter reaches $100,000, it will be upgraded to Swiss made ETA 2824. While there is nothing wrong with Miyota movement as far as reliability, the ETA movement provides a better looking movement.
The watch will retail for $1000, but you can back it on Kickstarter for $599 until the end of April. There will be three dial options – rose gold, gun-metal grey, and cobalt blue. Vilhelm plans to ship it at the end of August.