The DIY Victorian Steampunk PC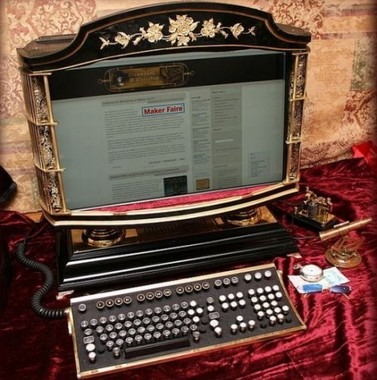 Steampunk designs have all kind of gone with a similar theme, however this computer gives a Victorian twist. This DIY project by Jake Von Slott combines new technology with old parts and some supplies even came from the downtown dump.
Honestly, that is someone who is dedicated to their work, when they take a trip downtown to the dump in order to create this beauty. The frame itself was made from an old shelf that he repainted to give it the nice gold and black coloring shown here.
It features a 24 inch LCD monitor and an Intel Pentium 4. All the parts are stashed behind the monitor and the fan is repainted to a pretty gold.
[via slippery brick]