The day Star Wars and Netflix destroyed cable TV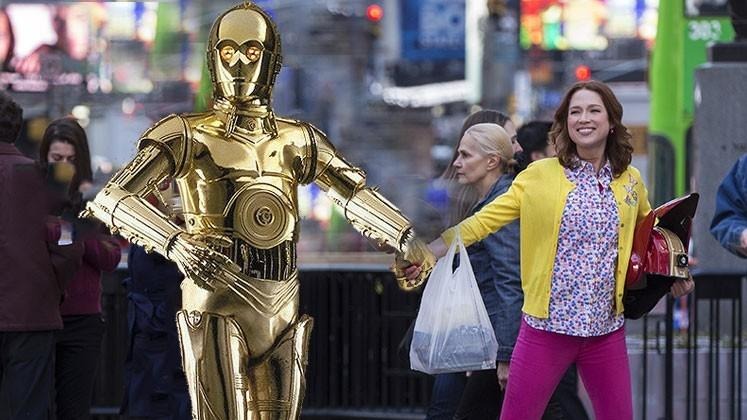 Today a rumor suggests that Netflix will be the first place Disney's Lucasfilm will bring a live action TV show. Originally rumored for release on cable television back in 2009, this television show is one of several that may just herald the end of the traditional cable TV era. If Disney does bring a collection of Star Wars live action episodic shows to the world via Netflix instead of cable television, it'll most certainly be another nail in the coffin of the traditional model. And we've got Kimmy Schmidt to thank.
It's from Jordan Maison of Cinelinx that this rumor originates, complete with word that it might be all thanks to Agents of SHIELD.
Disney's success with Marvel Comics series like Daredevil have pushed them to create additional comic-based series like Jessica Jones and Luke Cage. Remember that both Marvel Comics and Lucasfilm are now owned by Disney, and it's inside the same thought tank that the whole conglomeration moves its chess pieces. Thank you, Daredevil.
It's a combination of hard-hitting award-winning shows like The Unbreakable Kimmy Schmidt, the less-than-spectacular ratings of cable shows like Agents of SHIELD, and the fabulous reception online of shows like Daredevil that we have to thank for this.
If it all comes true, that is.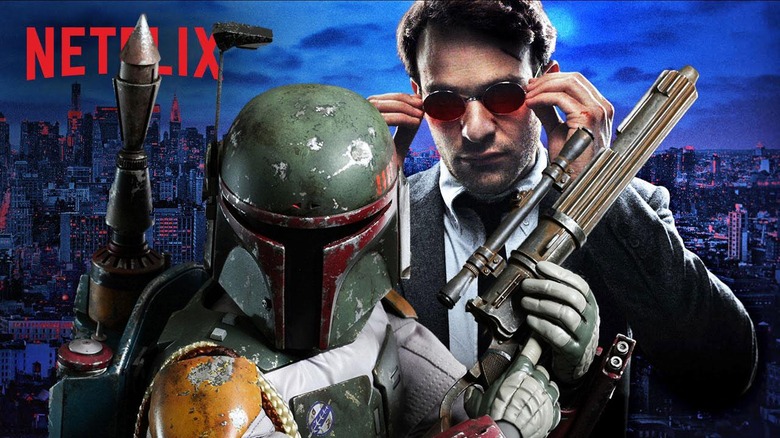 Not a lot of details have popped up on what kind of series will be made, or if these series will have adverse effects on the films. Shows like Agents of SHIELD have been affected by the movies, so it's not out of the question that a set of Star Wars shows might make moves that are apparent in the plots of the films.

As Ron Solo (@CPThrio of Making Star Wars suggests, this show might very well be another prime place for in-between film plots. The first episodes might very well have just enough time to pop up just before this December when The Force Awakens is released.
Maison also suggests that previous plans at Lucasfilm were to film episodes of shows in-between films so that props and set pieces could be re-used.
What do you think? Like the idea of multiple live action Star Wars shows going on at once on Netflix?