The Dallara Stradale promises to be an epic roadster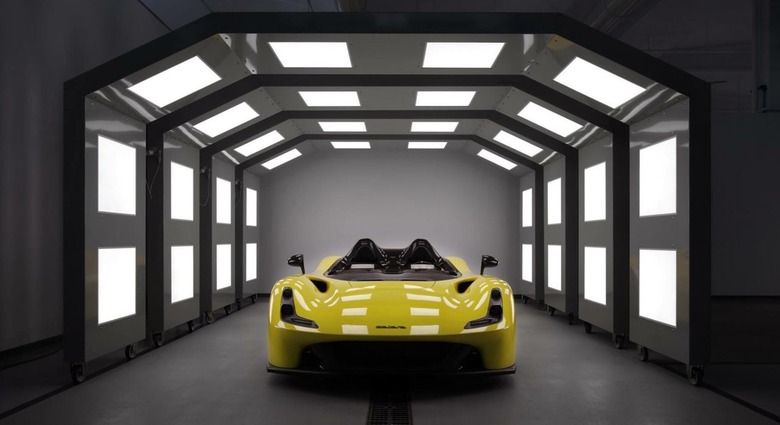 Boutique sports cars are often more style than substance, but when racing specialist Dallara Automobili cooks up a road-legal model, you pay attention. The Italian automaker has pulled the wraps from the Dallara Stradale, a super-lightweight roadster that combines old-school strategy with cutting-edge materials and design.
As you'd expect from a modern sports car, there's significant use of high-tech and lightweight materials. Plenty of composite and carbon fibers have gone into the bodywork, with Dallara relying on long-fiber compression molding for structural components, and carbon sheet molding for reinforcements. Custom tires and plenty of aero testing add up to more than 1,808 pounds of downforce at the Stradale's top speed.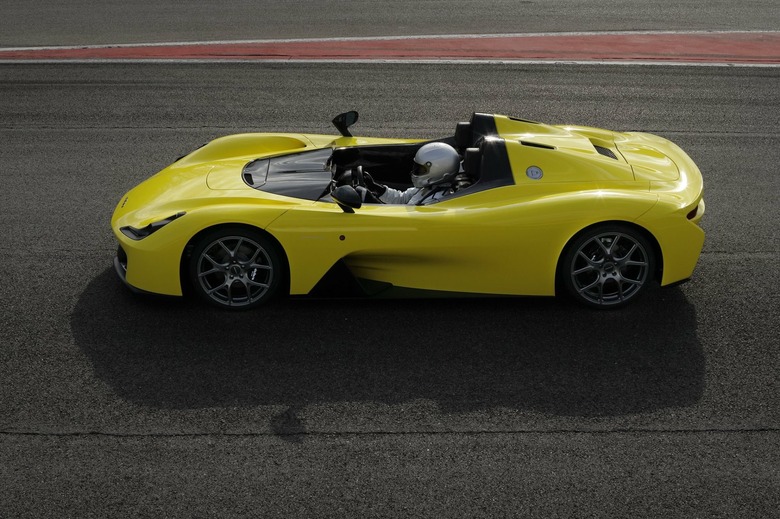 Unlike the tech-heavy sports cars we're familiar with today, though, the Stradale takes things back to basics. Indeed, the automaker cites Lotus founder Colin Chapman – notorious for his aggressive hunt for the lightest, most nimble design possible – as a key inspiration. "I like to think that Colin Chapman, which I began to admire since the days of his Lotus Seven, would appreciate the essentiality and simplicity of this car," Giampaolo Dallara, president of Dallara, said of the Stradale.
The automaker takes that idea to the extreme. The base-spec Stradale does away with niceties like doors or a windshield; if you want a more road-friendly version (or just to avoid gravel and bugs in your face) they'll let you specify some front glass. After that, it gets more cosseting the more you option it.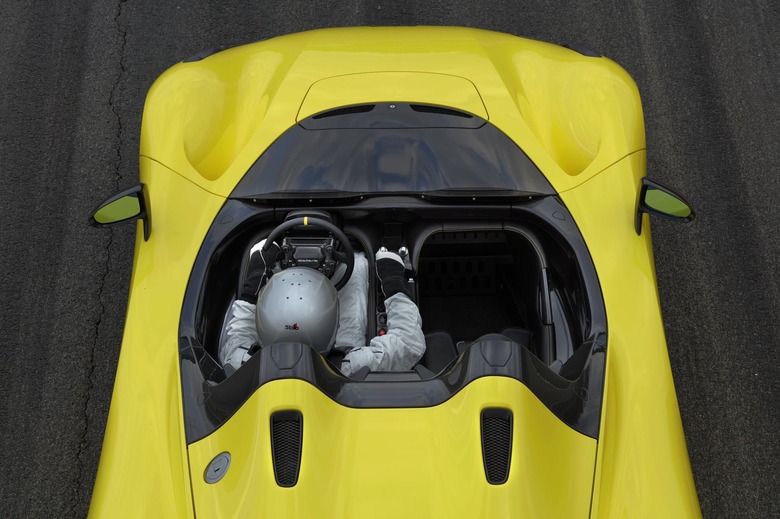 A T-Frame, for instance, turns the open-top car into a targa. You can have doors added – which open up with a "seagull wing" design – and make it a coupe. Alternatively, you can go in the opposite direction completely, and spec the Stradale out for the track.
That could mean a rear wing, for more downforce, but Dallara will also throw in adjustable suspension too. That allows for a switch between track settings and more comfortable road settings. A six-speed manual gearbox is standard, but there's a robotized transmission option with paddle-shifters. That has automatic and manual modes, with each having a choice of Normal or Sport aggression.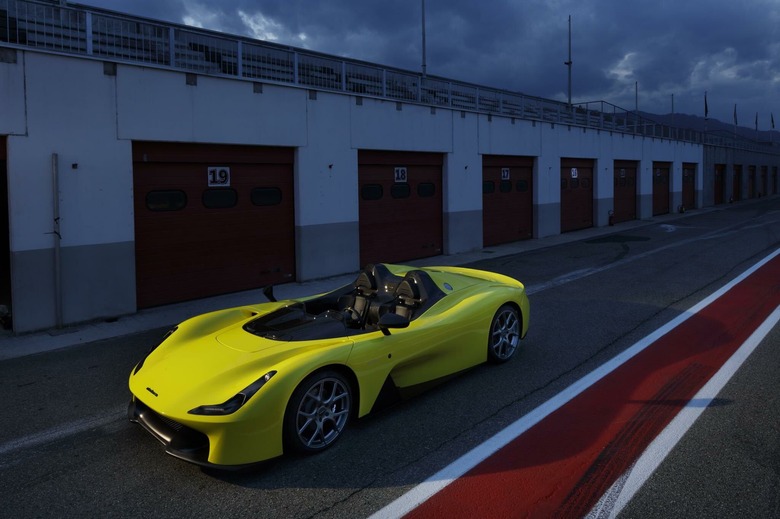 Whatever the configuration, the engine is the same. It's a 2.3-liter supercharged 4-cylinder, with 400 horsepower, based on a Ford design. Not bad at all for a car that, in its lightest configuration, tips the scales at just 1,885 pounds. Dallara worked with Bosch on a custom stability control system, that would work just as successfully on the track as it does on the road. The automaker says that, under normal conditions, you could see more than 2G in lateral acceleration.
0-62 mph comes in 3.45 seconds, while top speed is in excess of 174 mph. That's in the standard spec, too. Pricing has been set at 155,000 Euro ($183k) before options, though Dallara won't be making many per year. Indeed, it only has capacity for producing around ten Stradale each month, and will cease manufacturing at 600 cars.