The Daily Slash: September 29th 2010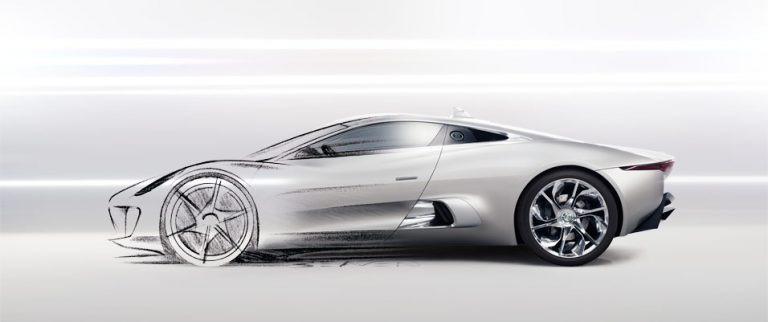 It's the middle of the week, but in better news, we're coming to the end of September. And that also means we're just about into the fourth quarter of the year. Counting down the days now. Tonight, though, in the news from around the Web, we've got a Jaguar concept car that looks amazing. And then, as usual, we'll wrap up things from around the R3 Media Network. So, welcome to the Wednesday edition of The Daily Slash.
From Around the Web
Jaguar C-X75 Electric Supercar Unveiled at Paris: The push for electric cars isn't just a small one. Nearly every car manufacturer out there is working on getting their very own eco-friendly, electric vehicles out in the market. Jaguar's brand new C-X75 electric supercar was just unveiled at Paris. It's capable of reaching speeds of 330km/h, or about 205mph, and can reach 62mph in just 3.4 seconds. It has four 145kW (195bhp) electric motors –one for each wheel– which produces 780bhp in total. Two micro-gas turbines spin at 80,000 rpm, which extends the range of the supercar to 560 miles.
R3 Media Network
SlashGear
Pearson Makes an iPad Social Studies Curriculum
Motorola Oasis Bluetooth Headset Hands-On
Google Gmail Now Lets You Turn Off Conversation View
MetroPCS Turns on 4G in Dallas/Fort Worth
Raumfeld Multi-Room Audio System Review
Android Community
T-Mobile G2s Arriving Early for Some
SlashPhone
BlackBerry PlayBook Costs $300?