The Color Series for iPhone 3G owners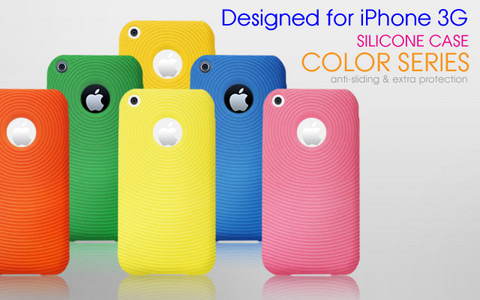 If you've managed to snag yourself a shiny new iPhone 3G, you might still be on the lookout for a case to fit your needs. Even if those needs are just to find a pretty new case, and nothing much outside of that.
This series of cases are all silicone and brightly colored. They even have a cool little window to show the apple on the back. Since I don't have an iPhone I browsed the site in hopes that they might have the same or similar cases for the iPod Touch, but no such luck.
These vibrant cases are for iPhone 3G owners only. They come in ten different colors, yellow, golden yellow, blue, orange, pink, green, white, black, cloudy and cloudy black. Sadly the cases aren't exactly cheap, they are being sold for $69.90 a piece.
[via popgadget]