The Chemical Brothers Are Back, And So Is Michael Gondry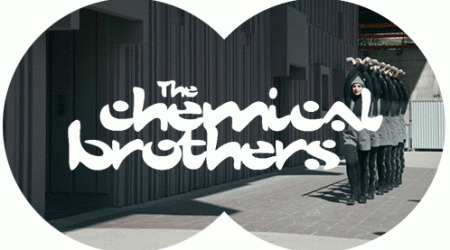 The first single from The Chemical Brothers' upcoming album "Born in the Echoes" is released with a music video by Michael Gondry. This is the same fellow that brought you the videos for Around the World by Daft Punk and Fell in Love with a Girl by the White Stripes – now he's gone positively metaphorical. Graphically, anyway. This video shines the light in the newest in a long, long list of supremely awesome and memorable Chemical Brothers music videos from generations past.
This first music video was shockingly shot down by the Irish Times. They suggest that it's "lame" and that it "confounds" that this video was directed by the director of such other awesome music videos as those mentioned above. I say to thee nay! This music video is abstract, solid, and entirely fitting in the vast and colored history of the aesthetic style of the Chemical Brothers without a doubt!
Behold!
That's featuring Q-Tip, by the way. He also participated on the Chemical Brothers 2005 album "Push The Button" on the track "Galvanize."
The song "Go" is second in line for the album, running after the hushed release of "Sometimes I Feel So Deserted."
Below you'll see the "Official Audio" video for that song – no music video included, sort of – this is more of a reverberation.
Born In The Echoes will be released in July of 2015, on the 17th of that month. Pre-orders are available now.
Above you'll see the cover for Born In The Echoes. You'll be able to listen to the full album once it's released through several streaming services online. You'll be able to purchase the album on a compact disc (CD) or vinyl this July.
Look at the detail! Click the cover for a full-sized version.
This album's first and second track are also available for streaming services such as Spotify and Tidal. Have a peek and a listen right this minute!