The Brydge keyboard to make your iPad Pro a MacBook is shipping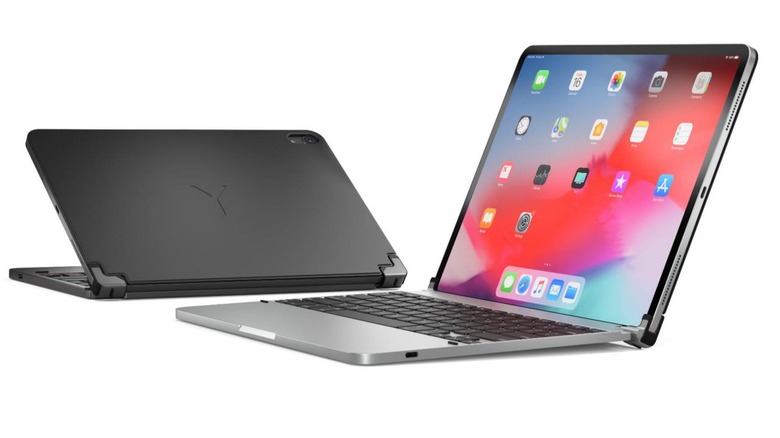 We may receive a commission on purchases made from links.
With iOS 13 promising to make the iPad Pro even more flexible as a laptop replacement, the arrival of the Brydge Pro keyboards for the tablets probably couldn't have come at a better time. Announced late last year, the keyboard accessories are finally up for order, if you can't do without MacBook-style input for your 11- or 12.9-inch slate.
As we saw from Brydge's keyboard accessory for Google's Pixel Slate, the tablet slots into a fully-articulated hinge. Unlike with Apple's official Smart Keyboard Folio for the iPad Pro, it means you can tilt the screen across a broad range of angles, just as you would with a MacBook.
There's also a snap-on magnetic cover, designed to protect the back of the iPad Pro too. Rather than using the pin connectors on the edge of the tablet, Brydge has opted for Bluetooth 4.1 instead. However there's a USB-C port, too, which can be used both to charge the keyboard but also to connect it to the iPad via a cable instead, if you're concerned about the security of wireless.
Battery life is up to 12 months – based on two hours use per day, with no keyboard backlighting switched on, though the worst-case scenario will see the battery run flat in 20 hours – and you'll be able to see the status of the Pro keyboard's battery within iOS. That's not the only customization: there are also a row of iOS shortcut keys, for adjusting brightness, skipping through music, locking the screen, and returning to the home screen.
The body of the keyboards are all aluminum, which means they're going to be heavier than fabric keyboards we've seen. Sure enough, the Brydge 11 Pro tips the scales at 1.14 pounds, while the Brydge 12.9 Pro comes in at 1.51 pounds. That's a considerable step up from Apple's own Smart Keyboard Folio, which weighs between 0.65 pounds and 0.9 pounds depending on size.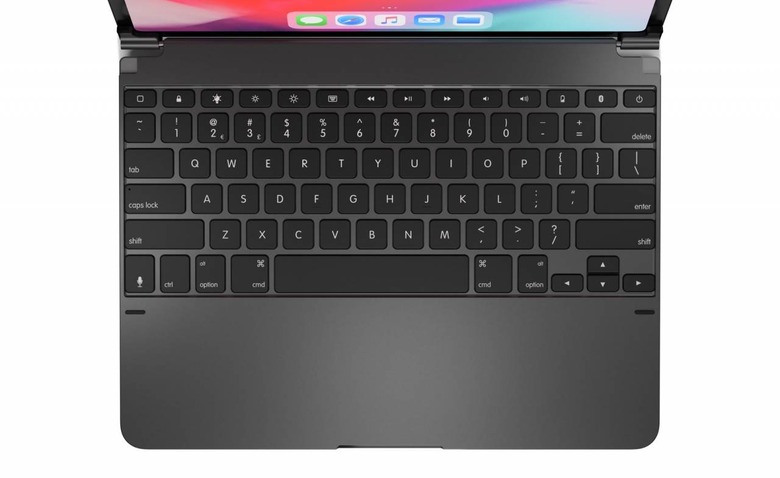 If you really do want to take advantage of iOS 13's upcoming improvements to things like multitasking, however, that extra heft in your bag may well be worth it. At 2.92 pounds maximum for the iPad Pro 12.9-inch and the matching keyboard, it's still slightly under the weight of a 13-inch MacBook Pro.
Brydge has four versions to choose between. There are Pro keyboards for the iPad Pro 11 and iPad Pro 12.9, and each is available in either Silver or Space Gray, just like the tablets themselves. The smaller Brydge 11.0 Pro is priced at $149.99, while the Brydge 12.9 Pro is $169.99.